Koode movie review: Prithviraj, Nazriya's film is a heart wrenching poem in motion
Updated on Jul 20, 2018 06:36 PM IST
Koode movie review: Anjali Menon's film revolve around the siblings Joshua and Jenny played by Prithviraj and Nazriya Nazim.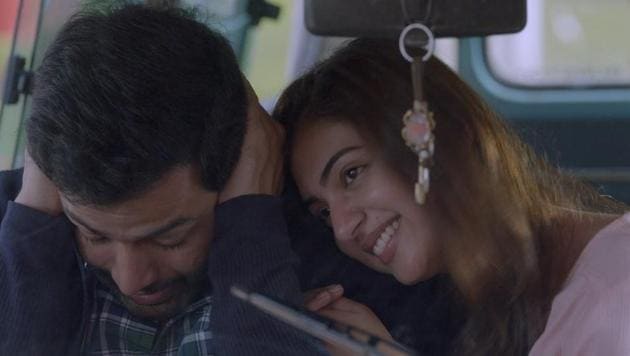 Koode
Director: Anjali Menon
Cast: Prithviraj, Nazriya Nazim, Parvathy
Rating: 4/5
Relationships can be tricky things, especially once they reach their end. If it is hard to miss what you never had, sometimes the strongest of bonds end in indifference, not grief. Anjali Menon's Koode is a study in relationships -- Prithviraj as Joshua, Nazriya as Jenny and Parvathy as Sophie explore the various shades of sadness, that indescribable melancholy when you lose your reason to live.
Prithviraj's Joshua left his home when he was 15, leaving his sister Jenny, who was just 2 at that time, behind. The siblings were inseparable but time has done its damage. As Joshua returns home for a funeral, his sister is a stranger to him. He finds her in the beautiful paintings in her room and quotes on her wall.
The beauty of the film lies in how Joshua discovers who his sister is and how this affects his life. Every time Joshua learns something new about Jenny, his life moves a step forward too. She teaches him to find joy in the small things for, as she puts it, "you never know when you might croak".
The movie centres around Joshua and Jenny's relationship, but another beautiful addition to the plot is Parvathy's Sophie, his crush from when he was in school. She is divorced now, having chosen to leave behind an abusive husband. Her orthodox family fails to see the physical and mental toll this relationship has taken on her or even why she had to end her marriage. Sophie finds a friend in Joshua and the film finds its emotional anchor.
Anjali Menon's films are about simple moments that have a depth. Sophie gets a book from her father, I Know Why The Caged Bird Sings, a nod to her situation at home. Joshua as a child wants to explore the world but when he does get a chance to get on a train, his world turns upside down. Even while tackling something as sensitive as child abuse done by a family member, the director doesn't use dialogues. Instead, she translates the complex emotions through visuals and eyes of her lead actors. It is to her credit that the audience not only understands it but empathise with the characters too.
The nuanced performances make Koode a movie that will stay with you. Prithiviraj begins as an indifferent brother who wants nothing to do with his sister. He is home for it was an obligation. His dull life is presented in a largely gray palette and then he meets the vivacious Jenny who fills in the colour. And then, he does the same in Sophie's life.
The most evocative moments in the film is when we see the brother and sister together. They sit inside the minivan when Jenny says he will be a great father one day. They sit there, just looking at each other with their bond laid out in stark detail. It is moments like these that add layers to Koode, a film which on the surface is about togetherness and company.
Sometimes, the film tells you, all you need is a human being who truly cares for you. But to find yourself, you always need to look beyond obligation and shackles. There, at the horizon, lies true freedom.
Author tweets @Priyanka_S_MCC
Follow @htshowbiz for more
ott:10:ht-entertainment_listing-desktop