Latest from jaya bachchan
Amitabh Bachchan and Aishwarya Rai have shared photos of their New Year celebrations at home as they welcomed 2021. Aaradhya, Jaya Bachchan and Abhishek Bachchan figure in them too.

Updated on Jan 01, 2021 03:44 PM IST
On Kaun Banega Crorepati, host Amitabh Bachchan said that his wife, Jaya Bachchan, has a 'sixth sense' for identifying people with bad intentions.

Updated on Dec 31, 2020 01:47 PM IST
Actor Sonu Sood has said that he was 'bothered' to see certain people point fingers at the film industry, but thinks that now is the time for introspection, as Bollywood isn't quite the family that it would like people to believe it is.

Updated on Dec 30, 2020 04:46 PM IST
Navya Nanda has shared pictures from the Bachchan family Christmas celebrations on her newly public Instagram account. See pics of Amitabh and Jaya posing with Aaradhya, Aishwarya, Agastya and others.

Updated on Dec 24, 2020 05:26 PM IST
Madhya Pradesh home minister Narottam Mishra is in-charge of BJP's affairs in 48 assembly constituencies in West Bengal.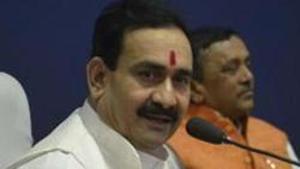 Updated on Dec 11, 2020 11:51 PM IST