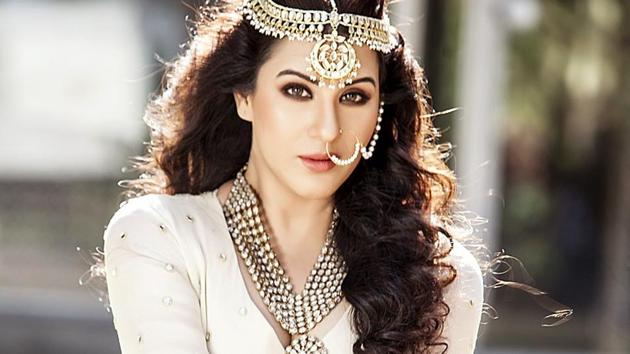 Has the Shilpa Shinde-Hina Khan rivalry ended?
With a tweet, Shilpa Shinde hopes fan clubs stop spreading the hatred against her Bigg Boss rival Hina Khan.
UPDATED ON MAY 20, 2018 04:37 PM IST
Last week, Shilpa Shinde tweeted, "Life is really very short. Negativity Se Jyada fun dekho. I really like Hina. And now bigg Boss is over so there is no point to fight. Hina is doing great so its my request to all fandom, rather than hating each other love your idol…" She was referring to the incessant negativity spread by the fan clubs, who diss and even attack each other on the social networking sites. With her tweet, Shilpa hopes to reach out to her followers and she wants them to stop spreading the hatred against Hina Khan. The two celebs have been at loggerheads since they participated in Bigg Boss season 11.
+ +
So, is Shilpa friends with Hina now? She says, "Not really. I had liked a video made by a fan which was a compilation of shots of Hina Khan from the reality show. It was funny. Hina's fans got upset that I liked the video so I tweeted that they shouldn't react so much. I don't have any problem with Hina nor is she my competition. Our reality show is over, so what is point of dragging things from the past and having our so-called fans fight over it? These fans point out stuff to us about who said what and who reacted how. I have asked all the fans — mine and Hina's — to enjoy life and chill. Our industry is small and we might end up working together. Life is too short, so forgive, forget and move on."
+ +
The Lapataganj actor is currently busy with a cricket-based live comedy show Jio Dhan Dhana Dhan with Sunil Grover. "It has been fun doing a live show. One has to be on their toes while shooting for a live show, and I am happy to be doing something so different. Sunil is a sweetheart. He is so hard working, down-to-earth and extremely talented. He does not interfere with my work at all, even though I have never done stand-up comedy before. I have learnt a lot of things by working with him. I had missed out on a chance to work with Kapil Sharma's team while they were doing The Kapil Sharma Show but perhaps I was destined to work with a part of the team," Shilpa signs off.
+ +
Close