Salman Khan's Bigg Boss paycheck more than highest paid TV actor in the world? Find out
Updated on Sep 26, 2017 12:52 PM IST
According to a few news reports, Salman Khan is taking home Rs 11 crore per episode for the latest season of Bigg Boss.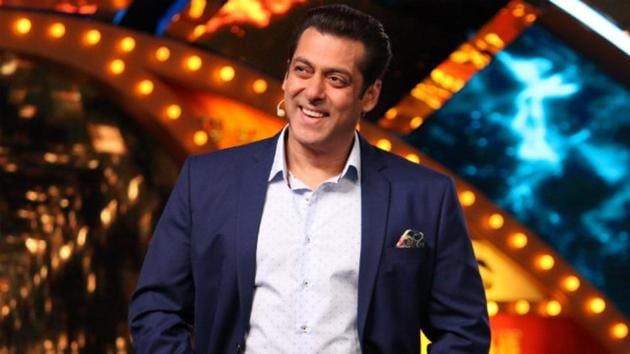 Hindustan Times |
, New Delhi
HT Correspondent
On Forbes' list of the highest paid actors in Bollywood, Salman Khan made it to the second spot by earning $37 million (Rs 236 crore) in 2017. And if news reports are to be believed, the figure may soar even higher next year.
According reports in Bollywood Hungama and Times Now, the actor will take home a massive paycheck of Rs 11 crore per episode for the new, eleventh season of reality TV show Bigg Boss.
"It is said that Salman Khan charged around Rs. 2.5 crore per episode from Season 4 to Season 6 of 'Bigg Boss'. Thereafter, he doubled his fees to Rs. 5 crore for 'Bigg Boss 7'. For 'Bigg Boss 8', Salman Khan is estimated to have charged Rs. 5.5 crore per episode and for 'Bigg Boss 9', he increased his fees to Rs. 7-8 crore per episode. For the previous season 10 of 'Bigg Boss', he took home Rs. 8 crore per episode," the report in Bollywood Hungama reads.
To put things in perspective, the world's highest paid television actors -- Jim Parsons, Johnny Galecki, Kaley Cuoco, Kunal Nayyar and Simon Helberg of The Big Bang Theory -- make $900,000 per episode (Rs 5.75 crore). Does this mean Salman is now the highest paid actor on TV in the world?
If these figures are to be trusted and the show runs for three months and Salman makes two appearances every week, he will end up taking Rs 88 crore home every month and about Rs 264 crore, already far more than figure he made last year. This would also be without any revenue from advertisements and earnings from movies. He will take Shah Rukh Khan's first spot on the list with Rs 243 crore quite easily.
However, Colors has denied the reports to Hindustan Times and said it was all rumours. While the channel didn't reveal the exact figure on Salman's paycheck, it will be safe to say it definitely isn't twice the amount taken home by the highest paid actors in the world.
Bigg Boss 11 premiers on October 11 and is themes around 'Neighbours'.
Follow @htshowbiz for more