11 dead in separate shooting incidents in US
Jan 24, 2023 07:20 AM IST
The shooting incidents were reported a day after 10 people were killed at a Los Angeles-area ballroom dance club during Lunar New Year celebrations.
At least 11 people died and many were injured in separate shooting incidents reported in three American cities on Tuesday. The latest of the multiple shootings was reported in the city of Half Moon Bay in California in which seven people lost their lives, according to local media reports. Four of them were killed at the farm and three at the trucking business on the outskirts of Half Moon Bay, a city about 30 miles (48 kilometers) south of San Francisco.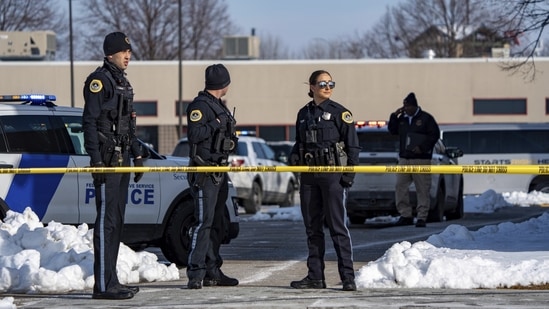 The San Mateo County Sheriff's Office said the suspect of the incident reported near Highway 92 is in custody and there is no ongoing threat to the community at this time.
The Sheriff's Office earlier said it was "responding to a shooting incident with multiple victims in the area of HWY 92 and the HMB City limits."
"Suspect is in custody. There is no ongoing threat to the community at this time," it added.
The shooting was the nation's sixth mass shooting this year — and followed the killing of 11 people late Saturday at a ballroom dance hall in Southern California.
Earlier on Monday, two students were killed and an adult employee was injured in what police said was a targeted shooting at a Des Moines school that is dedicated to helping at-risk youth, reported AP. The shooting occurred at an educational program called Starts Right Here that is affiliated with the Des Moines school district. Police said officers stopped a car matching witnesses's descriptions about 20 minutes after shooting and took three suspects into custody.
"We are saddened to learn of another act of gun violence, especially one that impacts an organization that works closely with some of our students. We are still waiting to learn more details, but our thoughts are with any victims of this incident and their families and friends, " The Des Moines school district said in a statement.
Meanwhile, two people died and three others were critically injured in a home invasion shooting in a Chicago apartment Monday afternoon, authorities said. Multiple suspects fled from the scene and were not in custody, police said.
"It does not appear to be a random act," Deputy Police Chief Sean Loughran said during a news briefing.
(With inputs from agencies)