Canada: Huge backlog to clear PR applications may hit govt's ambitious immigrant intake targets
Dec 11, 2022 03:15 PM IST
This could have a significant effect on those seeking permanent residents (PR) status, particularly applicants from India, that comprise the largest source country
Toronto: While Canada has set historic targets for immigrant intake in the years ahead, huge backlog could well undermine that objective.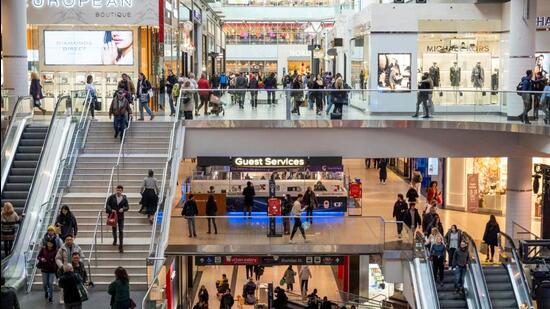 In November, Immigration, Refugees and Citizenship Canada (IRCC) announced the new targets: bringing in 465,000 permanent residents (PRs) in 2023, 485,000 in 2024 and 500,000 in 2025.
At the same time, when it comes to processing applications, the backlog for PRs remains among the worst. According to the immigration site, CIC News, the total backlog dropped to 2.2 million cases in December, as against just over 2.4 million in November. However, the permanent residence inventory is among those categories where clearing cases has moved in the wrong direction, up from 506,421 on November 3 to 512,342 on December 2.
This could have a significant effect on those seeking PR status, particularly applicants from India, who comprise the largest source country. According to the annual report to parliament submitted by IRCC last month, of the 405,000 PRs admitted in 2021, 127,933 were from India, making for over a quarter of the total.
This situation has attracted criticism from experts. Ravi Jain, co-founder of the Canadian Immigration Lawyers Association, said, "It's really a system that's quite broken. As we look to bring in record numbers of students, workers on temporary work permits and also permanent residents, there needs to be a bit of a culture shift and there needs to be an accounting as to what happened in terms of this backlog. I don't think that the answers so far from the government are sufficient."
Jain, founder of the Toronto-based Jain Immigration Law firm, welcomed the intent behind the ambitious targets as younger immigrants are necessary in a labour force that has already greyed. According to the IRCC, immigration accounts for almost 100% of Canada's labour force growth, and, by 2032, it's projected to account for all of the country's population growth.