Elon Musk announces $8 monthly charge for verified Twitter accounts
Updated on Nov 02, 2022 04:42 AM IST
Elon Musk has announced $8 monthly charge for verified Twitter accounts.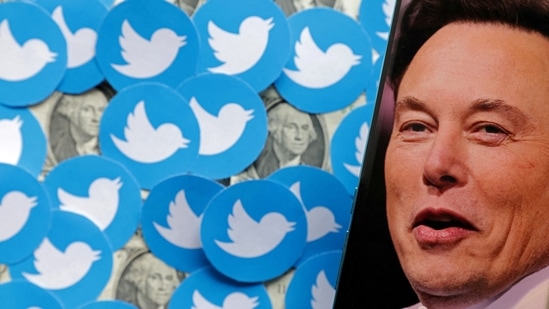 Microblogging platform Twitter's new owner Elon Musk has announced $8 monthly charge for verified Twitter accounts. In a series of tweets on Tuesday night, Musk said that the verified accounts will also get "priority in replies, mentions and search, ability to post long video and audio, and half as many ads". The users would also have the ability to bypass paywalls for "publishers willing to work with us," he added.
Currently, the verified users on Twitter do not pay anything for their badges.
Earlier, Musk had responded to the reports of $20 fee being proposed for Twitter Blue verification badge. In response to a tweet by author Stephen King who had expressed displeasure over the rumours circulating on the internet, Musk had said that the "company needs to pay its bills".
The social media giant Twitter already has a subscription service called 'Twitter Blue' - which was launched in June last year. The service currently costs $4.99 per month and offers access to the users to features such as an option to edit tweets, change Twitter's display and design, including the app icon.
Also read: Elon Musk becomes Twitter CEO; 5 companies now on his watch
Several changes have been made since Musk took over Twitter on Friday after a bitter legal battle with the social media platform. Immediately after taking over, he fired Twitter Chief Executive Parag Agrawal, Chief Financial Officer Ned Segal, and the company's legal affairs and policy chief Vijaya Gadde.
Meanwhile, on Monday, in a filing Musk revealed that he became the sole director of Twitter as a result of the takeover, reported Reuters. "The following persons, who were directors of Twitter prior to the effective time of the merger, are no longer directors of Twitter: Bret Taylor, Parag Agrawal, Omid Kordestani, David Rosenblatt, Martha Lane Fox, Patrick Pichette, Egon Durban, Fei-Fei Li and Mimi Alemayehou," he said in the filing.
(With inputs from agencies)