Kim Kardashian buys this diamond pendant famously worn by Princess Diana
Jan 19, 2023 07:10 AM IST
Kim Kardashian Diana Diamond: The pendant fetched almost twice the estimate, the auction house said.
American reality television star Kim Kardashian purchased the Attallah Cross- the amethyst and diamond pendant- which was famously worn on several occasions by Princess Diana. According to auction house Sotheby's, the piece was made in the 1920s by British jeweller Garrard.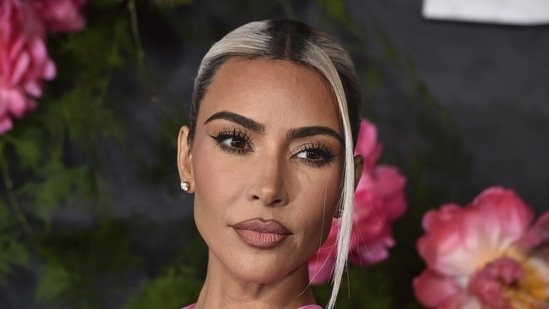 Read more: Iran says UK in 'no position to preach' citing Prince Harry's Afghanistan claim
It was sold for 163,800 pounds at a sale in London, the auction house said after it was competed for by four bidders during the last five minutes of the Sotheby's sale and was ultimately bought by Kim Kardashian.
"Jewellery owned or worn by the late Princess Diana very rarely comes on to the market, especially a piece such as the Attallah Cross, which is so colourful, bold and distinctive," Sotheby's Kristian Spofforth said, adding, "To some extent, this unusual pendant is symbolic of the princess's growing self-assurance in her sartorial and jewellery choices, at that particular moment in her life."
Read more: King Charles to punish Prince Harry over this detail in memoir 'Spare'?
Princess Diana also wore the pendant to a 1987 charity gala. The pendant fetched almost twice the estimate, the auction house said.
Earlier, Kim Kardashian- who is fond of historic statement pieces- made headlines when she attended the Met Gala in a dress worn by Marilyn Monroe when she serenaded then-president John F Kennedy on his birthday in 1962.t
Read more: On Nazi uniform and wedding chaos: What Prince Harry said on Kate Middleton
The bold and colourful pendant piece is set with square-cut amethysts and accented by circular-cut diamonds. The entire cross has a total diamond weight of approximately 5.25 carats.