Britain's law to deport 'foreign criminals': Explained
Jan 30, 2023 11:58 AM IST
Britain's Foreign Criminals Deportation Law: The measures which will take effect under a new Nationality and Borders Act.
Britain enacted new measures to accelerate deportation of foreign criminals aiming to clamp down on some who have claimed protection under UK law as victims of "modern slavery".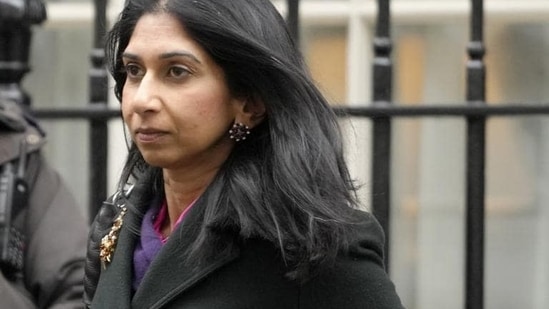 Read more: Russia targets Ukraine's Kharkiv, NATO chief's request to South Korea: Updates
"It is totally unfair that genuine victims of modern slavery may be left waiting longer to receive the protections they need due to the flagrant abuse of the system," Home Secretary Suella Braverman said.
"The changes coming into force will mean if you've committed an offence, we have the power to refuse your protections and kick you out of our country," she said.
The Rishi Sunak led government cited a case of a convicted rapist who appealed against a decision by the Home Office (interior ministry) to expel him from Britain while bringing in the law. The man was bailed pending the appeal, committed another rape, and remains in the UK, the Home Office said.
Read more: 'Don't want to hurt you': Boris Johnson's shocking revelations on Vladimir Putin
What do the new measures entail?
The measures which will take effect under a new Nationality and Borders Act. This means that the Home Office caseworkers can in future demand evidence of modern slavery over taking a victim's word.
What Suella Braverman said on the new measures?
"We must stop people exploiting our immigration and asylum laws," Suella Braverman said, adding, "And I am personally determined to crack down on those abusing the generosity of the British public and taking our country for a ride."