Russia targets Ukraine's Kharkiv, NATO chief's request to South Korea: Updates
Jan 30, 2023 08:43 AM IST
Russia-Ukraine War: Here are top updates on Russian invasion of Ukraine
A Russian missile slammed into a residential building in Ukraine's Kharkiv, resulting in multiple casualties, the city's mayor said. This comes as Ukrainian president Volodymyr Zelenskiy urged allies to provide more support and long-range missiles.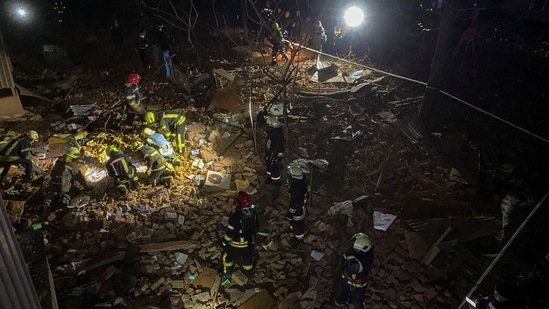 Here are top updates on Russian invasion of Ukraine:
1. German chancellor Olaf Scholz warned of a Western arms race in Ukraine saying that he's ready to talk to Russian president Vladimir Putin about ending the war in Ukraine.
2. Russia's defense ministry said its troops have taken up "more advantageous lines and positions" in Donetsk region.
3. At least one death and several injuries were reported in Kherson after Russian rocket attacks on civilian targets.
Read more: New Zealand counts cost of Auckland floods, more 'adverse weather coming'
4. NATO secretary-general Jens Stoltenberg urged South Korea to increase military support to Ukraine, citing that other countries such as Germany, Sweden, and Norway have changed their policy of not providing weapons to countries in conflict after Russia's invasion.
5. "If we don't want autocracy and tyranny to win, then (the Ukrainians) need weapons, that's the reality," Jens Stoltenberg said.
6. Volodymyr Zelensky said Ukraine was facing a difficult situation in Donetsk and needed faster weapons supplies.
7. "The situation is very tough. Bakhmut, Vuhledar and other sectors in Donetsk region - there are constant Russian attacks," Zelensky said, adding, "Russia wants the war to drag on and exhaust our forces. So we have to make time our weapon. We have to speed up events, speed up supplies and open up new weapons options for Ukraine."