Ben Affleck is a busy man. And we're just talking professionally. Between his work as Bruce Wayne/Batman in Batman v Superman: Dawn of Justice, his directorial follow-up to Argo with period crime drama Live By Night and his return as Batman in Justice League, Affleck squeezed in a starring role in The Accountant. Here's the first trailer.
Batman v Superman review: Doesn't come close to The Dark Knight movies
Watch the trailer here
This is a really well-cut trailer, scored to Radiohead. It introduces us to Affleck's character who works as an accountant by day, but moonlights as a hitman. Flashbacks take us back to his childhood, his concerned parents pleading a psychiatrist for any kind of answer for his strange behaviour. "Your son is a remarkable young man. It wouldn't surprise me if he has more in common with Einstein, Mozart and Picasso than he has with us," is what he says.
Read: Ben Affleck reacts to horrible BvS reviews, becomes sad, breaks hearts
It plays almost like a superhero origin story, especially when the father sits a young Affleck down in a car and says "You're different. And sooner or later difference scares people. You think if you don't fight back, they'll like you, stop picking on you, calling you a freak. Victim or not, make a decision."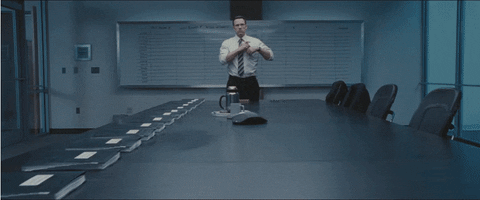 Just like its protagonist, The Accountant looks like a different kind of hitman film. It comes from Gavin O'Connor, who directed Warrior and also stars high-pedigree actors Anna Kendrick JK Simmons, Jon Bernthal and Jon Lithgow. Look for it to arrive in theatres in October.
Follow @htshowbiz for more