Kabali
Director: Pa Ranjith
Cast: Rajinikanth, Radhika Apte, Dinesh
Rating: 3/5
What kind of a film do people expect from Rajinikanth? Do they expect a thriller? Perhaps a revenge drama or a gangster saga? A romantic comedy maybe? Or a cocktail of all these?
Whatever the expectation, the fact is everyone goes to a Rajini flick with some basic assumptions. And a director needs to shoulder this weight, and still satisfy every single one by making a film for the masses – in short, "a Rajini film".
But what if Rajinikanth acts in a slow emotional crime drama, where heroism takes back stage and subtle eye movements and chiseled reactions matter more? What if there are no romantic interludes? No comedy dialogues?
Would you accept it? Would fans accept such a Rajinikanth?
Watch: The different looks of Rajinikanth over the years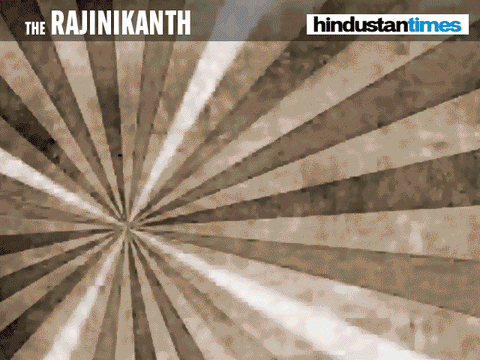 Read: Other movie reviews here
The Rajini-Ranjith combo takes this risk and passes the test by a considerable margin. However, not with flying colours.
Kabali's plot is slim.
Rajini is a don in Malaysia who tries to piece together his past which was destroyed by another don. After much success, a rejuvenated Rajini is back for revenge.
Like every other such movie, there are revenge kills and fast-paced scenes that keep you on edge. But just as things start getting wild, an emotional drama starts and puts you in sleep mode. This start-stop nature of the film will be criticised and analysed in days to come.
Watch: How we aced the Rajinikanth swagger
But where the plot stutters the subtle mannerisms become the strength of the film – deft hand movements, a sarcastic smile on the corner of the lip and close-ups of Rajinikanth where the raw actor in him comes out, reminiscent of his past character roles. And that is why Kabali will be talked about, for Rajinikanth's emotions.
Read: Kabali gets tax exemption
If you liked him in films such as Aarilirundu Arupadhu Varai or Thalapathi, then you will love him in Kabali.
Rajinikanth is supported by Radhika Apte, who, though playing a vital yet small role, is brilliant.
Radhika Apte plays Rajinikanth's wife in Kabali. (Kabalipage/Facebook)
Also, a special mention to 'Attakathi' Dinesh here for he understands and executes the side-kick character with perfection.
The music also does its job, straightening our spines during a painfully slow-paced movie. Conducted by Santhosh Narayanan, the background score and songs provide the relief, and also grips us.
And finally director Pa Ranjith.
Watch Kabali trailer
It was widely reported that when Rajini saw the edited version of Kabali for the first time, he said it was "100% the director's movie and not an inch a Rajini film".
I agree with him. A 100%.
After years of mega budget, formulaic Rajini films, many will struggle to digest what Ranjith has done. Breaking away from the tailor-made yet typical screen plays often used, Ranjith ventures pretty far off the beaten track.
A bold move indeed, but after two flops and Shankar's 2.0 in the making, how will this risk play out?
For Thalaivar fans, it'll be hard to tell. Though Rajinikanth shines, he has a long career in which Kabali doesn't quite fit.
The writer tweets @vinuthewriter
Follow @htshowbiz for more