Defeating contemporaries is passe. Taking down legends from ancient Greece is where it's at. If you are Michael Phelps, that is.
With his win in Friday's 200 metre individual medley event, Phelps took his gold medal tally in individual events to 13, breaking a 2168-year-old record in the process. Whom did he surpass? Why, good ol' Leonidas of Rhodes.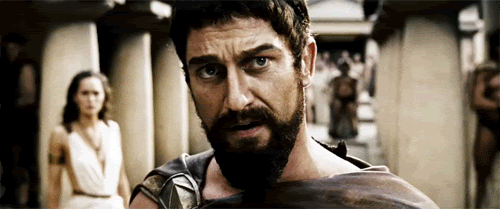 (Not the Spartan, of course!)
Leonidas amassed a total of 12 crowns years before the birth of Christ, winning the stadion, diaulos and hoplitodromos races at each Olympiad from 164 BC to 152 BC — the last at the age of 36. Phelps is still only 31.
It wasn't just his longevity either. Leonidas' three events were remarkably different from each other. The stadion and diaulos were your basic 200-yard and 400-yard runs, but the hoplitodromos — a 'race of soldiers' — was less race and more military training. It required participants to dash 400-yards carrying heavy bronze battle armour and a shield, a way to practice the rushing technique during combat.
With displays of speed and strength, Leonidas was an amalgam of a top sprinter and an elite endurance athlete.
It was the very dominance that urged Greek sophist Philostratus to write in his Gymnasticus: Leonidas's versatility made all previous theories of runners' training and body types obsolete.
Replace 'Leonidas' with 'Phelps' and 'runners' with swimmers and the Philostratus' words would still ring true. Like Leonidas on the track, Phelps has set the bar so high in the pool, his feats are unlikely to be emulated. The dominance and longevity have made Phelps as much of a freak of nature as his ancient counterpart.