Electric vehicles in India: It is time to step on the gas
Updated on Sep 14, 2018 01:27 PM IST
The government has an important role in creating a market for electric vehicles and shaping an industrial policy that encourages automakers to align their production with the targets set by the government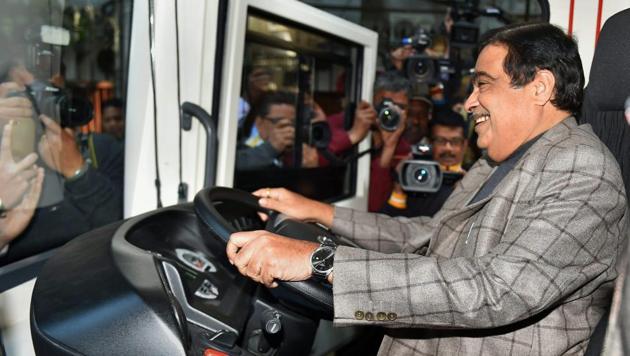 Last week, at Niti Aayog's global mobility summit, Move, Prime Minister Narendra Modi painted a shining vision of the future of mobility in the country. "We want to build India as a driver in electric vehicles," Modi said, adding that "clean mobility powered by clean energy is our most important weapon in our fight against climate change."
While the world braces for a mobility revolution, India is hardly in the driver's seat when it comes to electric vehicles (EVs). Many had hoped that the PM would unveil a policy for electric mobility. What they got instead was the promise of one. "We will soon put in place a stable policy regime around electric and other alternative fuel vehicles," Modi said. "Policies will be designed as a win-win for all and enable huge opportunities in the automotive sector."
The auto industry and environmental groups have watched as the Indian leadership has tossed around loose statements over the past year about India's EV goals. The lack of a clear strategy has made it difficult to distinguish ambition from policy-backed targets.
In 2017, the then power minister, Piyush Goyal, pronounced that India was aiming for 100% EV sales by 2030. This year, a senior government official said that 30% of vehicles on Indian roads will be electric by 2030. And then, Union transport minister, Nitin Gadkari, said that an EV policy was not required, despite disclosing only a few months earlier that a policy was in the works.
At the summit, the heads of top auto companies, from Hyundai to Mahindra, outlined their own visions for India's automotive sector and for paths towards a fully electric future that were in line with their respective companies' objectives. They appealed to the government to play a more proactive role.
A country, without a plan, will not do. A national policy takes into account the industry's position, the needs of the population and challenges to come up with a roadmap that includes what the government can and will do to support the industry and public. International experience has shown that the government has an important role in creating a market for EVs and shaping an industrial policy that encourages automakers to align their production with the targets set by the government.
There is a reason automakers are invested in India and keen to see how its EV policy shapes up. It is the fourth largest market of automobiles, and the largest market for two-wheelers. In 2017 alone, 24.5 million conventionally powered automobiles were sold in India and these are likely to grow to 84. 53 million by 2030, according to the Niti Aayog. By comparison, only about 2000 battery electric cars were sold last year, an International Energy Agency (IEA) report said. More than 12 million cars will be added to Indian roads between 2017 and 2030, per Niti Aayog data.
Activists have pushed further, saying that India needs more than policy; it needs a mandate for producing zero-emission vehicles. The transport sector not only generates about a quarter of India's carbon emissions; it is also a major source of air pollution. There is no point having more EVs if the vehicles are run on coal-generated power.
In a report, the International Energy Agency went so far as to suggest that net carbon emissions might increase in India with greater EV adoption if India's energy mix remained heavily coal-dependent.
Current emission standards and fuel economy standards are not strong enough to push the industry towards EVs, Anumita Roychowdhury at Centre for Science and Environment argued.
The transition towards electric mobility requires not just private sector participation but also massive public buy-in. A recent online survey commissioned by Climate Trends found that of the 2,178 people surveyed, an overwhelming majority believed that air pollution was the best reason to buy an electric vehicle. The fact that it costs less per kilometre to recharge and drive an EV as opposed to a petrol or diesel vehicle was an important factor for most people.
But potential buyers would need more than noble intentions and potential future economic gains to choose EVs over vehicles powered by a conventional combustion engine. The economics have to make sense even in the short term, there has to be adequate charging infrastructure and options in the market.
The PM's comments at the conference signal that India is on the right path. But the time for signalling is over. It is time for getting a move on.
Malavika Vyawahare is a freelance journalist . She writes on energy and environment
The views expressed are personal
Personalise your news feed. Follow trending topics