India disregards scientific opinion on environment
Updated on Aug 27, 2018 06:19 PM IST
In the midst of news of the ongoing environmental disasters and stories of human courage and resilience, it is important to remember that compromised decision-making and government faith in project proponents rather than the public have made us all defenceless against the perils of development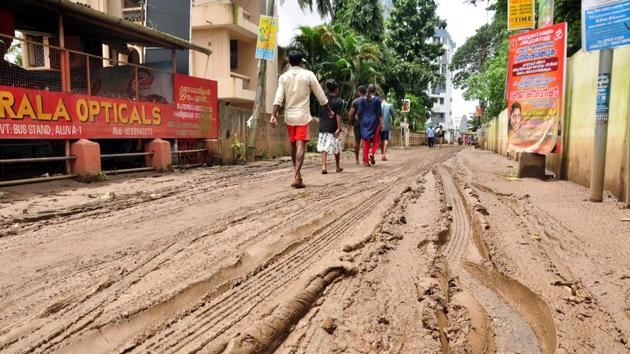 Manju Menon and Kanchi Kohli
Floods have become a recurrent form of disasters in India. As has been stated after every such event, there is little that is "natural" about these terrible occurrences. Compromised decision-making on development and infrastructure projects have already wrecked the lives of rural and forest dwelling people. Mining and industries pollute their water sources and farmlands and prohibit their access to forests. Increasingly, environmental crises in urban areas remind us that disaster geographies are no longer distant from us.
There are two ways in which citizens have been rendered vulnerable to bad development planning and decisions of governments.
Environmental decision-making processes for development projects are supposed to use the best available scientific knowledge to ensure that development does not lead to negative impacts or that they can at least be recognised and mitigated. But India's Environmental Impact Assessment (EIA) process rewards bad science. For example, the EIA reports for the approved "redevelopment" projects in Delhi used plagiarised information and old baseline data. A city that is reeling under air pollution, water crisis and overburdened landfills deserved, at the very least, a detailed scrutiny of impacts before decisions were taken. Instead, the most crucial analyses related to traffic, air and water are missing.
Indian EIAs are never peer reviewed. EIA procedures are so corrupted by project interests that reputable scientists almost never agree to be on the Expert Appraisal Committees (EAC) after one experience. The few who do, wage lonely battles through their tenures and may never be reinstated. Several ex-EAC members have written or spoken openly about these problems but the system has hardly changed. In the 1990s, EAC committees used to have eminent environmentalists in them. Now they are dominated by ex-bureaucrats and institutional experts who are vulnerable to being arm-twisted by the government.
In several instances, courts have also missed calling out dodgy scientific reports that have justified high impact projects. Back in 2010, when the Commonwealth Games (CWG) village was to be built in Delhi, NEERI, a premier government institution, submitted a report stating that the site of this real estate project was neither a riverbed nor the floodplains of the river Yamuna. While the high court set up a committee for further investigation, the apex court overturned the lower court's observation that the project had "disregarded and ignored material scientific literature and the opinion of experts and scientific bodies". The CWG village was built but only to witness floods swell up around it, risking the entire construction just days before the games were to begin.
Involving affected people and concerned citizens in environmental decision-making is a simple idea with far reaching effects. Normatively, it only allows for democratising environmental governance. It also recognises that the causes of environmental crises are complex and knowable only to a limited extent to trained experts. Participatory processes give opportunities to gather particular place and livelihood-based knowledge of people to understand and plan for unforseen effects that land use change and other transformations may bring.
In 2009, the Delhi High Court in Utkarsh Mandal v/s Union of India upheld that it is the duty of the EACs to consider the merits of the objections raised at the public hearings. Not doing that would amount to "non-application of mind to relevant materials and therefore arbitrary." But this forum is seen as an inconvenience and as a roadblock by project developers.
In the coastal areas of Kerala and Goa, fishing communities have come in thousands to participate in hearings. When they have overwhelmingly opposed projects on the basis of climate change, land grabbing and loss of ecology, these hearings have labelled as partisan by the governments and regulators. Lobbying efforts have ensured that several sectors, including real estate construction, are altogether exempted from public hearings giving urban communities no say in how their cities are shaped and reshaped.
The courts and the National Green Tribunal that have heard challenges to project approvals have reprimanded EACs and the environment ministry for "non-application of mind" in so many cases but these are like water off a duck's back to them. In the midst of news of the ongoing environmental disasters and stories of human courage and resilience, it is important to remember that compromised decision-making and government faith in project proponents rather than the public have made us all defenceless against the perils of development.
Manju Menon and Kanchi Kohli are environmental researchers at Centre for Policy Research, New Delhi.
The views expressed are personal
Personalise your news feed. Follow trending topics