Want to fight corruption? Work on campaign finance reforms
Updated on Sep 09, 2016 07:43 AM IST
Identifying the problematic connection between political finance and corruption might turn campaign finance regulations, a mind-numbing and technical topic to most, into the policy emergency that it should be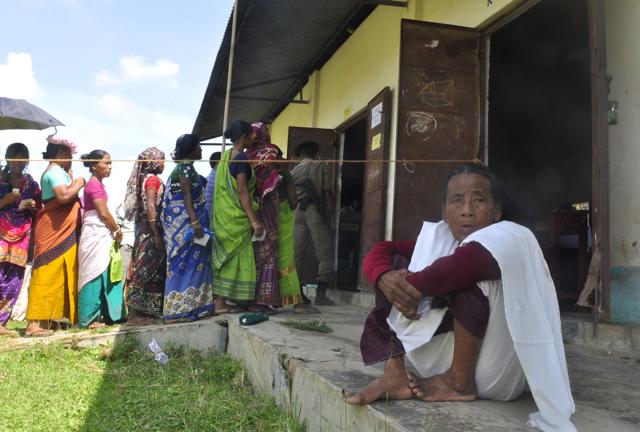 Angad Kapur and Simon Chauchard
After years of debate, the GST Bill was finally passed in the Monsoon session of Parliament. Apart from the economic benefits that the Bill's implementation will arguably generate, both the Prime Minister and Finance Minister emphasised that it will reduce corruption and the problem of black money.
The issue of corruption is unlikely to disappear unless other measures are simultaneously taken. The corruption of political actors is intimately related to their campaign expenditure, and hence to campaign finance laws. Second, the political class is relatively less interested in reforming campaign finance laws. Third, such reforms will not happen until citizens and civil society push for them, or until candidates, who disregard campaign finance laws, are rejected. Barring an evolution on this front, other attempts at limiting corruption — such as the GST Bill — will remain insufficient.
Read | How to view the bribe-taking voter in India
Corruption among elected and unelected officials have a lot to do with the high — and possibly rising — costs of electoral campaigns. A Centre for Media Studies report projected that ₹30,000 crore was spent in the 2014 Lok Sabha elections, making it one of the most expensive elections in the world. It is widely known that most viable candidates spend several times the legal limit. Politicians are incentivised to look for ways to recover the large amount of unaccounted campaign expenditure once in office.
India's political and campaign finance laws perpetuate this situation. Despite the inadequacy of current laws, there is no real political will to reform them. The lack of reformism is not due to a lack of ideas. Academics and government-appointed committees have over the years provided detailed recommendations for improving India's political finance laws. The Election Commission has also made countless recommendations . The 20th Law Commission (2013) delved into the issue of electoral reforms and circulated the consultation paper to lawmakers. Only eight MPs responded, with only one from a national party. This is symbolic of the fact that campaign finance reform has not been a priority for the political class.
Read | DU sends notices to students' union poll candidates over littering
In this situation, the onus falls on civil society to better highlight the connection between corruption and campaign finance, to push for such reforms, and to hold law-breakers accountable. Obviously, this will not happen overnight. First, journalists, NGOs, and academics need to better highlight the connection between campaign costs and corruption. Second, we need to have better estimates of the real campaign spending of candidates. The Election Commission needs to be empowered to better check the spending of candidates, and to sanction them. The extensive data it collects needs to be more accessible. Such small steps may hopefully help voters understand the problematic connection between political finance and corruption. Identifying the problematic connection between political finance and corruption might turn campaign finance regulations, a mind-numbing and technical topic to most, into the policy emergency that it should be.
Read | Rate fixed by poll panel for campaign material not sacrosanct: SC
Angad Kapur is as a management consultant based in Mumbai. Simon Chauchard is an assistant professor of government at Dartmouth College.
The views expressed are personal.
Personalise your news feed. Follow trending topics