All the web's a stage: Can online theatre survive in the age of web series?
Updated on Mar 10, 2017 02:58 PM IST
India's first online platform to watch theatre, CinePlay, partnered with the online streaming platform, Hotstar in February this year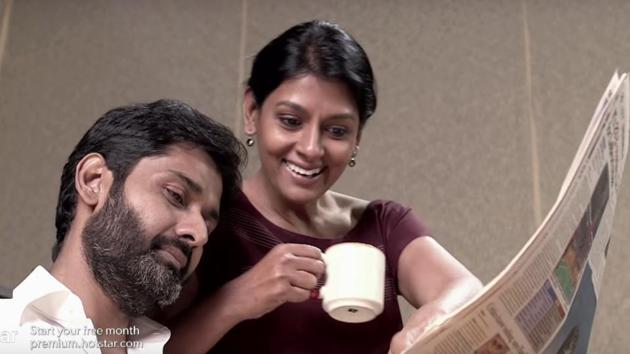 From the traditional jatras of Bengal, to the sangeet natak (musicals) of Maharashtra, India has an old tradition of live theatre. Over the years, we've had acclaimed playwrights — Vijay Tendulkar, Vijaya Mehta and Kiran Nagarkar, Girish Karnad to name just a few.
The Indian theatre circuit gave Hindi cinema character actors to reckon with — Naseeruddin Shah and late actor Om Puri. Again, the list in endless. Remarkably, Indian theatre has continued to thrive despite the monopolisation of entertainment by Bollywood. And since there is no supply without demand, it is safe to assume that the Indian audiences are still culturally drawn to theatre.
Yet, in the digital revolution of the 21st century, it is perhaps organic for theatre, too, to look to the web. Such was the idea when entrepreneur Subodh Maskara and actor Nandita Das launched CinePlay in 2014 — an online platform where select Indian plays could be streamed online. "This way, we can take some of the most powerful stories that came from the Indian theatre scene, to people in India, as well as globally," says Maskara, chairman of CinePlay.
In the hope of reaching an even larger audience, CinePlay partnered with digital content website Hotstar, in February, 2017. With 20 plays to choose from currently, the line-up showcases critically acclaimed works — Mahesh Dattani's Dance Like a Man, directed by Lillete Dubey; Bombay Talkies, written and directed by Vikram Kapadia; Mohan Rakesh's Adhe Adhure, directed by Dubey, among others.
The stories they tell range from a troubled marriage, to a woman's mid-life crisis, and dysfunctional parent-child relationships. "Hotstar is a successful over-the-top content platform in the country with the highest number of viewers. It's the best match for CinePlay's vision for theatre," says Maskara, on email.
Online theatre formats aren't entirely new, though. The Metropolitan Opera, New York, lets viewers browse through their library of over 600 operas online. The National Theatre Live (London) also screens plays in India, in collaboration with Mumbai's National Centre for the Performing Arts, via its online platform.
Read more: Pratibimb: The best of Marathi theatre, under one roof
But the fundamental difference, and the intrinsic appeal of theatre, is in experiencing it live — something that cannot be recreated when you put it on a screen. Additionally, new genres, like the web series and short films, are already experiencing massive popularity on the web.
Yet, Maskara and Das are convinced online plays are the future. "Any new format requires time to grow and become mainstream in its own right. The web series-watching audience, too, will find something interesting here. Besides, the easy accessibility of theatre, not limited by show timings and seating issues, are a big draw," says Maskara.
As far as the shift in the medium goes, Das is confident that won't make a difference to the storytelling. Though the plays are specifically recorded for the web, with multiple camera angles and appropriate lighting, it is, ultimately, an on-stage performance. "Actors do need to modify their craft as the medium changes. But the creative process largely remains the same. Sure, stage presence is replaced by screen presence. But the connection with the audience remains," says Das
Read more: 135 years of Munshi Premchand with a Mumbai-based theatre group
Log in: Plays by CinePlay are available on the premium package of Hostar Originals.
Cost: Rs 200 per month
Personalise your news feed. Follow trending topics