135 years of Munshi Premchand with a Mumbai-based theatre group
Jul 25, 2015 11:20 AM IST
As the birth anniversary of iconic Hindi author Munshi Premchand approaches, Mumbai-based theatre group gears up to pay tribute — by staging 135 plays in 10 days.
We're in Versova, in a dingy basement under an unassuming sari shop. As we make our way down a precarious flight of stairs, we spot a bunch of boys and girls sitting cross-legged, in a circle. There is pin-drop silence as we enter; everyone is nose-deep in books, swaying back and forth, reciting verses. Suddenly, a boy stands up and flashes an impish grin, at no one in particular. He starts howling with laughter. As the laughter stops suddenly, a man in a white kurta and henna-dyed beard walks in. The boy touches the man's feet. "Beta, laugh a little louder on stage. It has a better impact," the man says.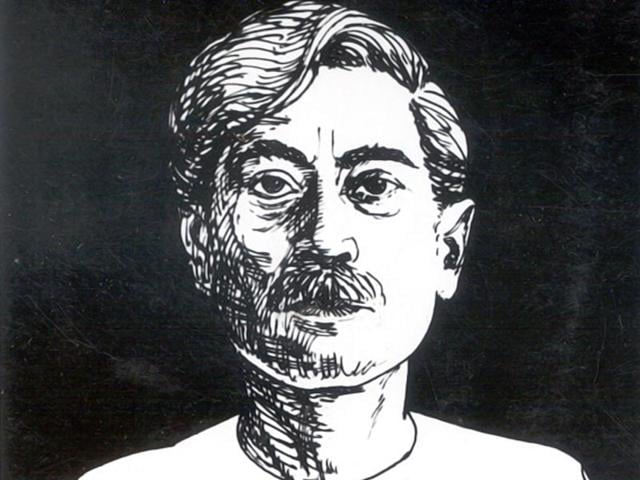 This is the rehearsal studio of the Ideal Drama and Entertainment Academy (IDEA), a Mumbai-based theatre group that has been hard at work for months, preparing for Premotsav — a 10-day tribute festival to celebrate the works of Hindi modernist author, Munshi Premchand.
The kurta-clad man is Mujeeb Khan, the group's president, writer, director, mentor and diction expert. Khan and his troupe are about to complete 500 weeks of staging stories and plays by Premchand.

Mujeeb Khan, the group's president, writer, director, mentor and diction expert.

They are passionate about the author's works.So much so that, at times, it borders on bitterness. "Today's youth knows everything about JK Rowling. But they don't know anything about Premchand, apart from Idgah, the only story that is part of the school curriculum," Khan says.
What makes them such die-hard fans, however, is the author's ability to transcend time. "Though he was born over a century ago, his writing remains contemporary. It's relevant in today's day and age, and deals with the social paradigms we encounter," says Khan.
For instance, the play, Miss Padma, depicts the turmoil surrounding a live-in relationship. Needless to say, it was ahead of its time. "Who would have thought of such a concept back then, when even to-be-married couples weren't allowed to meet before marriage?" Khan asks.
Khan, however, is wary of pigeonholing Premchand as a 'serious' author. "Milaap is a beautiful romance and Rasik Sampadak is a comedy, while Jwalamukhi is a horror piece. He wrote about zombies in Jwalamukhi a century ago. They all have a socially relevant subtext," says Khan.


Still from Milap

July 31 marks the 135th birth anniversary of Premchand and on that occasion, the 35-member troupe will perform a record 135 plays in 10 days. "We've been performing an additional play each year as part of Premotsav, for the last nine years. Last year, Premchand would have turned 134. So, we staged 134 plays. This year, it is 135," says Khan.
The troupe holds the national record (2011) in the Limca Book of Records for having performed 280 plays by Premchand in 250 weeks. With its sights set on the Guinness Book of World Records, the group plans to stage all of Premchand's 315 stories, at a go, by next year.
5 plays to watch
* Kafan: Class politics and poverty is the basis of this gripping short story.
* Sawa Ser Gehoonu: The story of a farmer's debts and exploitation at the hands of his landlord.
* Namak Ka Daroga: An idealist becomes a police officer, and faces problems while performing his duties.
* Rasik Sampadak: The love story and comedy revolves around a journalist's day-to-day life.
* Ghans Wali: On class politics and women empowerment.

Still from Khoon Safed

5 must-reads
* Nirmala: A serious story on the dowry system in India.
* Soz–E–Watan: An analysis of the revolutions around the world. It was banned by the British Raj.
* Bade Bhaisahab: The story of two brothers, with the subtext of class politics.
* Gaban: A story on the rise of greed in the middle classes.
* Bade Ghar Ki Beti: A story on social insensitivity towards the elderly.

Still from Khoon Bade Bhaisahab




Still from Sawa Ser Gehoon
PHOTOS: ALIA KHAN
Don't miss
The plays will be staged from 5pm onward, every day, from July 31 to August 9.
Where: Sathaye College, Vile Parle (E)
Call: 98210 44429
Visit idealdrama.com
Entry: Free
(The writer tweets as @poorvajoshi93)