Love and Relationship Horoscope for January 7, 2023
Jan 07, 2023 06:00 AM IST
Horoscope Today 7 January, 2023: These sun signs may witness some changes in their love life today. Find the love daily astrological prediction for Aries, Scorpio, Capricorn, Pisces, and other zodiac signs for January 7.
Aries: Make the changes necessary to live the life you've always imagined for yourself. Having unresolved issues from the past can act as a fetter, preventing you from moving on with your life. However, right now is the moment to relax your defences and bask in the glow of someone else's admiration for you. Put what you've learned into practise to create improvements in your life.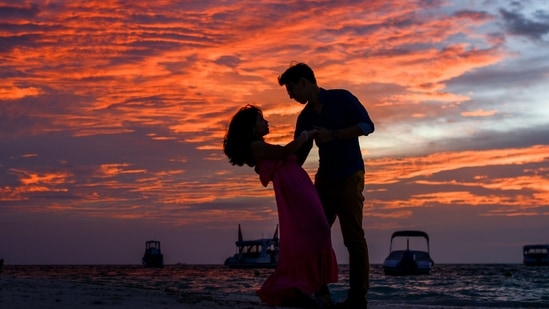 Taurus: Drop the petty bickering and find a middle ground with your partner. You and your partner may experience some unnecessary tension today due to resentment over past events. If you keep acting in this manner, the situation can be prolonged for an infinite amount of time. Make an effort to demonstrate some compassion and understanding towards one another.
Stay tuned with breaking news on HT Channel on Facebook.
Join Now
Gemini: Time is one of those things that just cannot be put off. Make the most of right now by completely immersing yourself in it. Take advantage of this opportunity to give and receive love. Incorporate whatever you'd want, whether it's past experiences or future goals, into your thinking. Feel free to express your emotions to the one you care about. You'll be in excellent shape soon.
Cancer: In a relationship, it is beneficial to be open and honest about your shortcomings or faults. Use this time to have a candid discussion about anything you feel you need to address but have been avoiding due to guilt. It might make you feel a bit uncertain, but it will finally empower you. The two of you will become closer to one another as a result of this, and it is worth doing it.
Leo: Don't allow the other person any room to use you as a pawn in their game. You shouldn't take your loved ones or your relationship for granted. If you believe that your partner is not being completely truthful about a certain matter, refrain from passing judgement on them. At times, one's point of view might completely change how one perceives the facts. Have an open conversation about it.
Virgo: Add some fresh energy and excitement into your love partnership. The two of you need to get imaginative if you want to strengthen the connection that you have. Spend time with one another and reawaken any feelings that may have lain dormant as a result of your hectic schedule. After revitalising your connection with one another, you will become aware of how much more vibrant it is possible to become.
Libra: It's possible that arguments between you and your significant other may centre around money and finances today. One of you could have a penchant for opulence, while the other might be more of a frugality nut. Do your best to prevent little disagreements from becoming major problems. Have a serious talk about your finances to figure out how to fix this.
Scorpio: Allow yourself to be pleasantly surprised in love. Despite the fact that you and your partner share a solid foundation, it would not be a terrible idea to work on strengthening your connection and making each other feel even more cherished. Try to find little ways to have fun doing the mundane things. Always be on the lookout for slightly alternative approaches to deal with day-to-day matters.
Sagittarius: Prepare yourself to receive the love and companionship of new people. At one of today's gatherings, there is a possibility that you may meet the person of your choice. Make sure that your intentions are honest and that the choices you make will get you closer to the sort of romantic partnership that you want for yourself. You two have lot of potential, explore it!
Capricorn: When it comes to love, don't keep everything caged up within. Instead of bottling up your emotions, it's better to talk them out with someone. The only person who can truly hurt a relationship with a secret is the one who keeps it. Slowly but surely, animosity will develop if you withhold information from your partner. Prevent it from happening but letting it all out.
Aquarius: Now is the time to fortify the sentiments you already have toward the prospect of being in a romantic partnership. Take some time to give some serious consideration to the goals that you have at this stage of your life. Even if you've been with the same person for decades, there's always place in a relationship for some new zeal and energy to spark things back up.
Pisces: Think about yourself first when it comes to finding happiness in a relationship. Let go of other people's expectations and set your own. Learn to let go and float. Worrying too much about whether or not other people will approve of your decisions will only cause you stress. Give some thought to what would benefit the development and overall satisfaction of your relationship.
----------------------
Neeraj Dhankher
(Vedic Astrologer, Founder - Astro Zindagi)
Email: info@astrozindagi.in, neeraj@astrozindagi.in
Url: www.astrozindagi.in
Contact: Noida: +919910094779