Articles by Amrit Gangar
With his passing on Thursday, Virchand Dharamsey leaves behind a great legacy of rigorous scholarship for our young students. His scholastic accomplishments were not backed by formal training, and yet leading scholars of the world looked up to him for reliable information, fresh interpretations and guidance.

Updated on Apr 07, 2023 12:43 AM IST
To my mind, what distinguishes Nalin's cinematography is his internationalist stance that transcends the so-called burden of regional cinema.


Updated on Sep 25, 2022 08:37 PM IST
Habitat International Festival showcases five Bergman classics. Plus a documentary.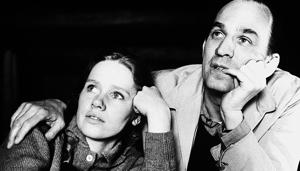 Updated on Mar 23, 2018 03:43 PM IST
Hindustan Times |
By
Amrit Gangar