Five Race 3 dialogues that'll make you laugh and cringe
Jun 16, 2018 09:17 AM IST
You thought Race 3's 'our business is our business, none of your business' was the zenith of cheesy dialogues? Be prepared to be shocked as we bring you other gems from the Salman Khan film.
Race 3 is this year's biggest release till now. The only other film that could come close to it in terms of publicity and buzz is Padmaavat, thanks to the never ending controversy associated with the Sanjay Leela Bhansali opus.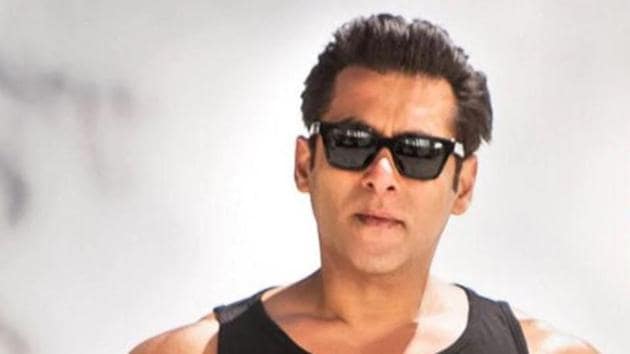 With Salman Khan at the helm of affairs and the festival of Eid around the corner, Race 3 was getting enough buzz and then, Race 3 trailer dropped. It turned out to be the beginning of a sea of memes and internet jokes. However, Salman remained unfazed and even gave it back to the trolls in his unique style.
Now, when the film is running in the cinema halls, one can't help but notice some of the hilarious dialogues from the film.
Watch: Movie review of Salman Khan's Race 3
Here are some of them that'll make you laugh and cry at the same time:
My business is my business, none of your business
It's already the dialogue of the year. In the film, Daisy Shah says this to a fellow actor and expects us to clap. So, we did it a *slow clap*.
Isko dil nahi Dell khol ke dikhao (Don't open your heart, switch on your laptop)
Once again, the honour goes to Daisy Shah. She wants her brother in the film, played by Saqib Saleem, to blackmail somebody by showing a video footage.
Gusse me liya hua decision hamesha nuksaan pahuchata hai. Isliye pehle maine decision liya and now I am angry, very angry (Decisions taken in anger always fetches problems. So I took the decision first and now I am angry, very angry)
Anil Kapoor, who is head of a family of arms dealers, delivers this line with panache. The only problem is that it looks funnier than intended. And all of it is unintentional.
Humare business mein dushman jitney kam hon, utna hi business badhta hai (The less enemies you have in business, the more it grows)
This is Bobby Deol's chance to redeem his lost glory in the film. He delivers the punchline with style and then waits for an hour to go shirtless. That's his most significant contribution to the film.
I am sick of this Sikku
Saqib Saleem gets frustrated with his father, who is biased in favour of Salman Khan, whose name is Sikander alias Sikku. So, he comes up with a gem.