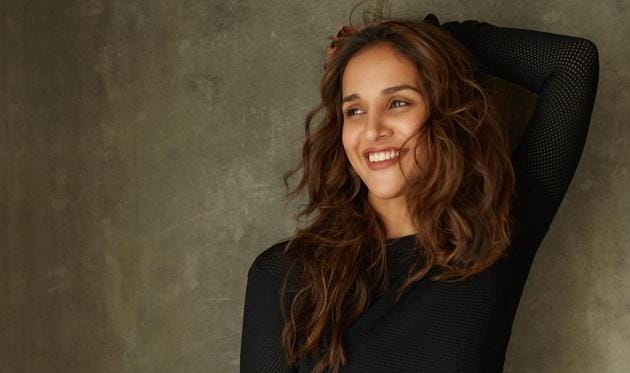 Meet John Abraham's new leading lady — Neha Sharma's sister Aisha
Debutante Aisha Sharma speaks about choosing acting over a corporate job and bagging her debut film — SMJ directed by Milap Zaveri.
UPDATED ON APR 06, 2018 06:49 PM IST
Seeing her sister, actor Neha Sharma, on the big screen in films such as Youngistaan (2014), Mubarakan (2017) and Tum Bin 2 (2016) definitely "acted as a push" for Aisha Sharma to join Bollywood. But, she bagged her debut film with talent as her only accomplice.
"My love for films initiated my interest in acting... Seeing Neha on screen was overwhelming. It's really emotional also. More than influence, it just gives you the push, to follow in the footsteps," says Aisha, who is paired alongside actor John Abraham in Milap Zaveri's film, Satyamev Jayate.
Aisha always knew that one has to work hard to get that "first break" in the film industry. "People will say 'Oh your sister is in the film industry'. [But] despite that, I've never felt like an insider. Neha and I don't come with any backing. She is not in the position to back me up. The route has always been [through] auditions. The only way you'll get [a role] is to give a kick-ass audition. Milap [Zaveri], Nikhil sir [Advani] really liked my tape, and that's how [the debut] happened [to me]," she says.
The new crop of actors such as Varun Dhawan,Jacqueline Fernandez, Arjun Kapoor, had undergone training at acting school before starting out in the film industry. Did she, too, feel the need to join one? "I didn't go to any film school. I have just done prep in terms of my role, working on my acting, [voice] modulations," says Aisha.
She studied engineering, but says that she knew that she didn't want to eventually end up in a 9 to 5 job. "My mum was like, 'You can do whatever you want, I don't have a problem with that, but get your education first'. [So] I was doing my engineering, and I would just do a little bit [of modelling assignments], not like modelling full-on," says Aisha, who's already popular on Instagram with over 350k followers, and keeps posting about travel, fitness, her pet dog etc.
Asked how she plans to live under constant scrutiny that comes along with being an actor, she says, "About trolling or comments, I couldn't care less (smiles). No matter what you say, there will always be haters."
The actor, who is originally from Bihar, has been brought up in Delhi. On how the city shaped her, she says, "My most formative years have been in Delhi; all my teenage and growing up years. Your most formative years kind of influence you. The biggest influence was when I was in school in Delhi, I would see Neha coming from NIFT, and see her working on her clothes. That was a big style influence. A lot of time, I would go to her shows, which was a lot of fun."
Follow @htshowbiz for more

Close