Tanushree Dutta sexual harassment: Shilpa Shetty, Kalki Koechlin extend support
Sep 30, 2018 06:43 PM IST
Shilpa Shetty and Kalki Koechlin have joined the likes of Priyanka Chopra, Sonam Kapoor Ahuja, Parineeti Chopra, and others in support of Tanushree Dutta, who has alleged that she was sexually harassed by Nana Patekar.
Actors Kalki Koechlin, Shilpa Shetty, and Esha Gupta on Saturday joined the bandwagon of Bollywood actors who supported Tanushree Dutta's bravery to speak up about allegedly being sexually harassed by veteran actor Nana Patekar.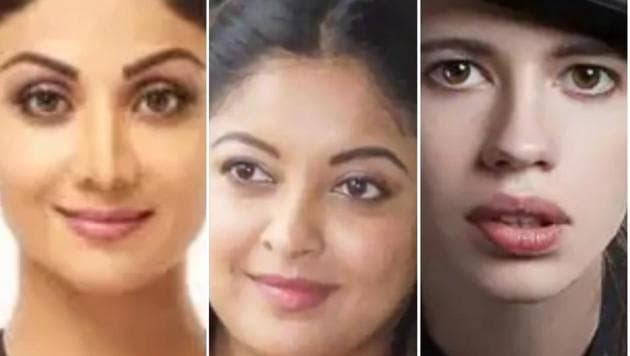 Kalki Koechlin of Dev D. fame, while speaking to ANI, said talking about issues pertaining to sexual harassment is the need of the hour.
"We still don't know what the rules at a workplace are between men and women. It is good that after a controversy we ask questions, and only after asking questions everyone is educated about it, "added Koechlin.
On the other hand, Shilpa Shetty said after getting to know about the news from social media, she felt really bad "as a woman" for the trauma Tanushree had to go through. "I just feel that nobody should go through any kind of indignity," Shetty said.
She further said that a workplace should only be "conducive to work and not violence". No human being, be it man or a woman should come under any form of pressure, she added.
Speaking to the media, Esha Gupta appreciated Farhan Akhtar for voicing his support for Tanushree.
"All men should get together to fight injustice. I am happy that Farhan Akhtar has reacted strongly in favour of justice," she said.
She added that the world is about to step into 2019, yet there are cases where women's voices are being suppressed.
Bollywood actors Priyanka Chopra, Sonam Kapoor Ahuja, Parineeti Chopra, and others have voiced their support for Tanushree Dutta, following her allegations of misbehaviour against veteran actor Nana Patekar.
On September 26, Tanushree alleged that she was harassed by Patekar while shooting for a special dance number in the movie. The former beauty queen also accused dance choreographer Ganesh Acharya of teaming up against her.
The Aashiq Banaya Aapne actor further alleged that she and her family were attacked after she refused to perform the intimate step.
Follow @htshowbiz for more