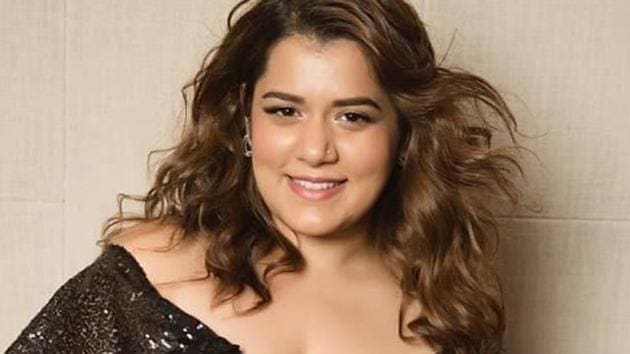 Veere Di Wedding actor Shikha Talsania: The masturbation scene in our film was just a slice of life
Actor Shikha Talsania talks about playing a young mom onscreen, working with Kareena Kapoor Khan and the much talked about masturbation scene in Veere Di Wedding.
By Monika Rawal Kukreja
, New Delhi
UPDATED ON JUN 27, 2018 06:07 PM IST
Actor Shikha Talsania, who got rave reviews for her performance in the recently released film, Veere Di Wedding, says that she always knew that this film is for her. Having played a young mother who is married to a white man, Shikha feels happy to have portrayed a character that defies the set societal norms. In a candid chat, Shikha talks about playing a young mom onscreen, working with Kareena Kapoor Khan and the much talked about masturbation scene in the film.
It's been almost a month since the film released and it is still being talked about. How does it feel?
I've been with this film for such a long time and finally, to see the product out there, getting so much love… there's overwhelming joy and excitement. I found the script ground breaking and I knew it would connect with people because it's about real women with story set in the reality of today.
+ +
Swara Bhasker's masturbation scene did not go down well with some people. Your views?
Honestly, I know how parents are reacting to it, as if they've never done it or been through that age (laughs). VDW is a slice of life film and this masturbation scene was also a part of that. I understand it has to be done in the privacy of your bedroom and she [Swara's character] was masturbating in the privacy of her bedroom. So, why this fuss! This slice of life film dwells into different aspects to women and what's happening in their lives, so people will react to it in different ways. Those who appreciate it, it's great. And those who found inspiration from it to talk further, it's even better. If people are upset about it, that's their problem, everyone has the right to give an opinion. When I read about the scene, I felt it was absolutely fantastic and quirky.
You've played a young mother in the film… was it difficult to connect with the character?
There was nothing that I couldn't relate to. I have friends [in real life] who are married and are young mothers. Also, we have heard these stories forever where there are so many women, who have stepped away from what the society wants them to do and what they think they should do and they have gone their own way with their life. So, relating to my character wasn't that hard.
+ +
How was it shooting with a kid for most of your scenes?
I love kids, so it was actually a joy to work with Riyaan, who played my onscreen son [Kabir]. The only challenge was that he was 2 years old and while working with a child, you can't direct them — their schedules and timings are different. But he is such a cutie. And we, along with his parents, worked together to get him to do whatever he did on the set and in the film.
And while working with Kareena Kapoor Khan, did you use to observe her perform?
All the time! Apart from acting, the only thing I do on set is to obverse everybody and everything. It's one of my favourite things to do. As for Kareena, she's such an experienced and lovely star and I am a huge fan. Firstly, it was lovely working with her because there was so much give and take and second, when I wasn't in the same scene as her, I'd just observe what she was doing and there was so much to learn.
Interact with Monika Rawal Kukreja at Twitter/@monikarawal
Close