Book review: Pallavi Aiyar's Babies & Bylines is the perfect parenting guide
Hindustan Times |
, New Delhi
Anjuri Nayar Singh
Jun 14, 2016 07:19 PM IST
The book goes much beyond women trying to battle with the perfect work-family life balance.
Very often people talk about how having a baby changes a woman's life and then there are some who take the feminist route and talk about how a family should never limit a woman. However Pallavi Aiyar, the author of Babies & Bylines; Parenting on the Move, gives you the true picture in her memoir.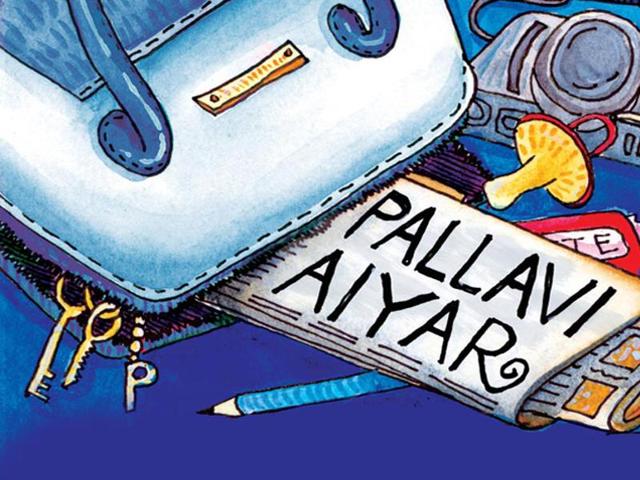 The book starts with Pallavi discovering that she's pregnant and like every woman, she has a hundred thoughts running through her mind. Be it the worst case of morning sickness or going through a rather painful delivery, Pallavi wades through a tough pregnancy. Not only does the author talk about the health problems with she undergoes, but also the stereotypes associated with pregnancy and how she is almost treated like an invalid.
Once the child comes, along with it, also come the problems of bringing up an infant. Right from sleepless nights to dealing with a colicky baby, her problems are very relatable to any new mother. In her book, she also deals with postpartum issues that a mother faces of not being good enough for her baby. She also talks about how a father doesn't have to change his life much to adapt to a baby and how she often feels that it's unfair.
Read: Book review: David Baldacci's The Last Mile is a thrilling ride
Pallavi goes much beyond the work-personal life balance and touches on issues faced by every woman at some stage in her life in this well-written piece. The writing can get a bit heavy at times, but the book offers a lot of knowledge to mothers-to-be. It might also end up scaring you a bit.
Title: Babies & Bylines, Parenting on the Move
Author: Pallavi Aiyar
Publication: Harper Collins Publishers India
Price: Rs. 350