How city slickers survive the jungle
From urban bladders to safari naps, city habits die hard in the wild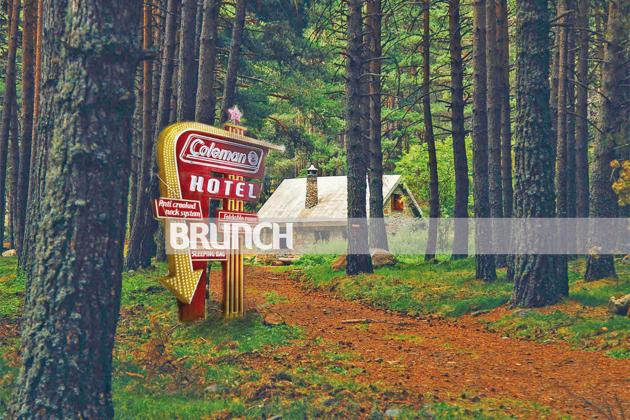 Updated on Nov 17, 2018 10:49 PM IST
Hindustan Times |
Rehana Munir
I'm writing this in the middle of a jungle. Well, in a guest house with all the creature comforts one could need, actually. But the jungle is all around me. I can smell wild tulsi, see the stars and am dodging spider webs while taking careful steps between ancient trees. A few hundred metres around me prowls Chhoti Tara, the resident tigress. Then there is the tiger, the mythical sounding Matkasur. But until the ecstatic moment of that first sighting, there are other encounters, other delights. Never an outdoors person, it is only in recent years that I've developed a keen interest in nature. From chappals and bright jacket to chocolate bars and hand sanitiser, my city stripes are visible to all. Yet I'm trying hard to slip into nature mode.
Oh deer!
Six T-shirts, a pair of shorts and a cap seem like a good enough packing list for any tropical trip. Biscuits, chips and a book complete the checklist. Predictably, I haven't read a word since I arrived. Among my travel companions is a nature enthusiast, whose 600mm camera lens is matched by an equally advanced appreciation of the wilderness. Then there's the other friend who is in possession of the most incredible outdoors skill I've ever encountered: she can sleep during the most exciting safari, nonchalantly uttering the words, "Wake me up when the tiger comes" between naps.
Our first safari in Tadoba yielded assorted delights. A magnificent sambar greeted our arrival in the forest, a harbinger for the barking deer, nilgai, chowsingha that were to come. The four-hour and four-wheel drive was filled with sudden sightings, bumpy terrain and soothing stretches. At one point, we spotted the only other car in the jungle stuck in a muddy stretch. An army of know-it-all tourists yelled instructions (seemingly borrowed from a Harrison Ford movie) to the harrowed driver: "Just make a rope out of the aerial roots of the banyan tree and use it to pull the car out." All this while taking selfies with the stuck vehicle.
Little Confused Suitor Owl
My limited experiences in birding have taught me a few things: handling binoculars is more complex than it sounds. I've lied to many a guide about catching the rare lapwing or warbler through the lenses just to preserve a modicum of dignity. Then there are the names. I find it so much easier to call a bird based on what (I think) it looks and acts like. Just today, I spotted the Little Confused Suitor Owl looking to get it on with his mate but breaking into yawns because it was still daytime. Then there was the flock of Pink-legged Show-offy Storks sharing the pond with a Nondescript Ibis.
Any naturalist worth her feathers would throw a basic ornithology guide on my head hearing these blasphemies. Which is why I try and keep my field trips strictly limited to all-forgiving groups who have infinite patience with my ignorance-concealing tactics. Oh, I think I just spotted a Wayward Hungover Kingfisher over the Monet pond under a Turner sky.
Hectic relaxation
So what brings me, a city slicker with an urban bladder, into the heart of a dense jungle, where you need to wake up at four in the morning if you have any chance of catching an early bird or beast? For a relaxing activity, it's quite hectic, I'll admit. You spend the days bleary-eyed and short nights in restless anticipation. You spend hours dreaming of tigers but end up spotting a family of langurs or herd of spotted deer. It can be punishing, this quest. All the flight and hotel bookings, long days, short nights.
But it's precisely this not knowing that's the magic of the jungle. You go deep into tiger territory and encounter a dancing peacock instead. Or set your sights on a rhino and find in front of you a stunning, gnarled tree trunk, leaving both your inner David Attenborough and Enid Blyton in wonderment. Not all pugmarks lead to tigers, but in the jungle, there's treasure everywhere.
PS: Just spotted Matkasur, the tiger; Chhoti Tara, the tigress; and two of their male cubs. There are no metaphors to describe the sight. Thank you, Jungle.
From HT Brunch, November 18, 2018
Follow us on twitter.com/HTBrunch
Connect with us on facebook.com/hindustantimesbrunch
Close Story