All Nokia smartphones sold in India to be locally manufactured: HMD Global's Pranav Shroff
Updated on Sep 27, 2017 10:26 AM IST
Shroff, a senior executive at HMD Global, also revealed that the company is closely watching the 4G VoLTE phone market.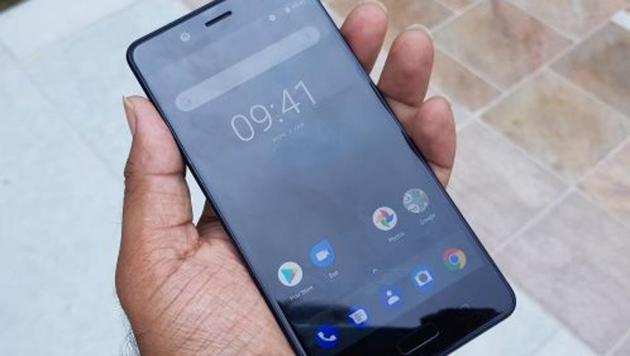 Hindustan Times, New Delhi |
Kul Bhushan
HMD Global, the Finnish company that develops and markets smartphones and feature phones under the "Nokia" brand name, on Tuesday announced that all of its mobile phones that are sold in India will be locally manufactured. The company said that its latest smartphone, Nokia 8, will also be manufactured in India. HMD Global has entered into a partnership with Foxconn for local research and development (R&D), and manufacturing of its smartphones.
"The response to Nokia smartphones has been encouraging. We are constantly ramping up our production so that we can meet the demand. Our products have been performing very, very well," said Pranav Shroff, director, Global Portfolio and Product Management in HMD Global.
Shroff pointed out that prior to the Nokia 8, Nokia smartphones such as the Nokia 3, Nokia 5, and Nokia 6 were priced between Rs 9,000 and Rs 15,000 to tap the budget category, which has 70% of the Indian smartphone market.
It is worth noting that the smartphone market, especially the budget category, is dominated by Chinese brands such as Xiaomi and Lenovo-Motorola. Xiaomi's Redmi Note 4, which starts at Rs 10,999, saw over 2 million shipments in the second quarter of 2017, becoming the highest shipped smartphone in a single quarter in the history of the Indian smartphone, says an IDC report released in August.
"HMD accounts for 1.5% of the India handset market as of the second quarter, 2017," said Parv Sharma, an analyst at research firm Counterpoint.
Shroff listed out the three key elements that the company is focusing on to stand out in a crowded smartphone market: "The first thing is delivering real-life experience; focus on areas that matter to consumers.
The second thing is design and material. We are premium in every category we operate. And the third thing is pure Android. It's not just pure Android but pure secure and up-to-date Android. Now, a Nokia 3 consumer will get Android Oreo update before anyone else in that price point gets it. The Nokia 3, Nokia 5 and Nokia 6 have already received a September update."
On being asked about the possibility of launching a 4G feature phone like the JioPhone, Shroff said, "Our insight on 4G feature phones is that users in this category value elements such as battery life, ease of use, and simplicity. We are closely watching this space to see the consumer reaction to the phones on offer. If we feel that this is something that consumers would want and makes sense for them, we will evaluate the opportunity."
HMD Global relaunched the Nokia brand in January this year. The company has so far launched four smartphones and four feature phones in India. The portfolio also includes the Nokia 3310 redux. HMD Global is banking on the brand recall and trust that the Nokia brand once enjoyed in the Indian market.
"Nokia still enjoys a good brand recall and connect with the audience. Nostalgia might not have a direct impact on the decision to purchase but helps brand placement. From then onwards, the purchase decision will be triggered by various factors including product details, distribution and after-sales services. Until now, Nokia has done well to leverage its brand connect to build its distribution structure and after-sales services right from day one, which for any other new brand would have taken significant time," said Sharma.