Collaboration key to success in emerging business ecosystem
Apr 13, 2018 04:38 PM IST
Panellists at the HT-MintAsia Leadership Summit in Singapore stress the need for companies to come together to provide what the customer wants
Success in emerging business ecosystems will depend not only technology, but also on the ability of companies to collaborate with each other to reach their target market, said panelists at the "Opportunities in Emerging Business Ecosystems" session at the HT-MintAsia Leadership Summit in Singapore.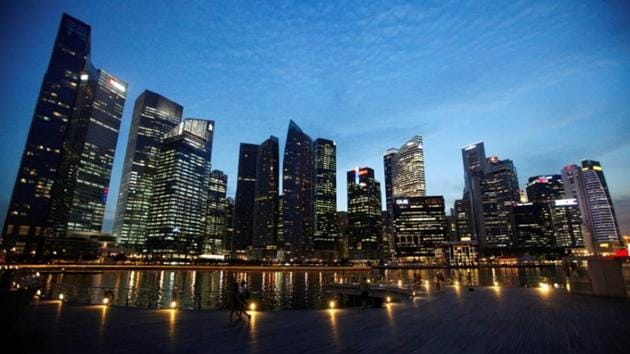 Companies cannot own the market, nor claim to provide everything to it, because there will always be bigger, well-funded players who are out to disrupt the space and offer specific products or services, panelists said.
Arthur Lang, CEO International at SingTel, said the business ecosystem is emerging in such a way that everyone becomes part of a much bigger thing. For instance, SingTel, he said, cannot provide pizza delivery but it can partner with another firm which can do that using its platform.
"No one really controls it but everyone is coming together with one common objective and that is to provide what the customer wants. It's really about finding out what the customers want and what the customer wants sometimes can be many different things," Lang said.
Brad Loiselle, founder, president and CEO of education technology startup BetterU, agreed that emerging business ecosystems require companies to collaborate.
"We have to collaborate. You can't own anything, there must be collaboration," he said.
BetterU focuses on providing education around the world, starting with India. Loiselle said that cannot be done by just one individual institution so what BetterU did was to build an ecosystem that brings together education leaders around the world on a platform where they are not competitors but represent their own brands.
"It doesn't really work without collaboration," he said.
Robert Yap, executive chairman of logistics firm YCH Group, said that collaboration and innovation are key to success in the current business space. While he said technology was one of the factors that propelled his company's growth, "innovation is key for survival".
"A lot of people look at tech as innovation. Tech is not innovation, it the way of leveraging technology, looking at how actually apply and use technology as an enabler to the business," he said.