Police unearth
₹

30-crore crypto scam

Jan 14, 2023 12:15 AM IST
he Khandeshwar police have unearthed a cryptocurrency scam estimated up to ₹30 crore. The police have so far identified three accused—Sunny Pagare, Devendra Vishwakarma and Gulshan Verma. They are suspecting involvement of at least 10 accused with the mastermind of the scam based out of Dubai
Navi Mumbai: The Khandeshwar police have unearthed a cryptocurrency scam estimated up to ₹30 crore.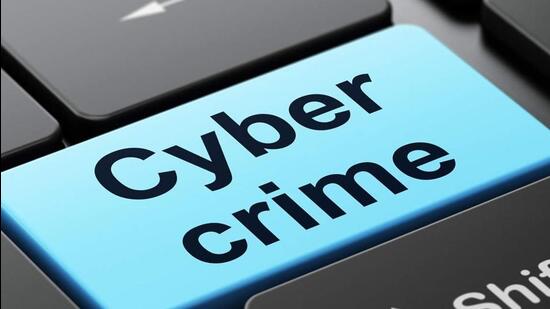 The police have so far identified three accused—Sunny Pagare, Devendra Vishwakarma and Gulshan Verma. They are suspecting involvement of at least 10 accused with the mastermind of the scam based out of Dubai.
Around 12 bank accounts handled by the gang have been seized. "In just one bank account, we found transactions worth ₹6.50 crore in the last seven months. We are yet to receive details of all bank accounts, but it can go up to ₹30 crore or even more," a police officer said.
The fraud came to light after a victim, identified as Mohammad Arif, 25, who had attended a seminar on multi-level marketing got cheated of ₹4.56 lakh and approached the police on January 2.
The complainant had invested the amount after he was promised that he would be able to withdraw the money. "But in reality, the money can be neither transferred nor withdrawn. The investors made payment to the bank accounts provided by the accused and the figure in bitcoins reflected in the wallet. However, the money was transferred to other bank accounts," a police officer said.
The gang advertised the scheme of a company named Coin Zx by holding seminars at different places. "The accused would convince the people that the amount invested in the company would get converted into bitcoins, which they could later withdraw or use for shopping. They said that they had a wallet named 'trust wallet' wherein the money would be accumulated. After a holding period of six months, the money could be withdrawn with benefits. Each person thus investing was also asked to get more people to invest and earn a commission. Even after realising that they fell for a scam, many still hesitate to file a complaint as they fear that they could be made co-accused in the case as they also convinced some people to invest," the officer added.
The police have learnt that many people from Mumbai, Thane and Navi Mumbai have invested in the company hoping for high returns. "The company was not regulated by any financial body. We have referred the case to the Economic Offence Wing of the crime branch for further investigations," Pankaj Dahane, deputy commissioner of police (Zone II), said.
A case has been registered against the gang under relevant sections of the Indian Penal Code (IPC) and Maharashtra Protection of Interest of Depositors (In Financial Establishments) Act, 1999. The three accused have been served notices.