Abusive British-Indian husbands make their wives' lives hell
Aug 21, 2017 05:45 PM IST
Last week, as Indians were celebrating 70 years of Independence, a group of women in London held a protest demanding their own freedom. Hundreds of women find themselves abused and exploited because the husband can easily cancel his partner's visa, leaving his wife in limbo.
Anjalika Sharma was the director of her own consulting company in Delhi when she gave it up to marry her husband. He was an educated IIT graduate and from a similar family so they seemed like a good fit. But just one month after they came to Great Britain to start their family he started to abuse her.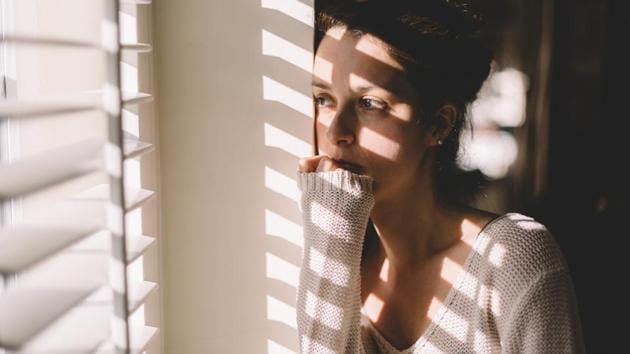 At first her husband wanted to sell off her property in India to pay for his house in Britain. When she refused (it was a present from her parents) he started to threaten her. "He told me he would cancel my visa, divorce me and it would bring shame to my family," she told me.
Then the abuse got worse. She says he took videos of him raping her and threatened to post them online if she reported him. British police are now investigating. "We are Indians, we are a bit scared of breaking off our marriages you know," she told me with regret. It took her three years to leave her marriage, despite being independent-minded and financially secure.
The sad truth is that there are thousands more women like Anjalika. Indian brides who move to Britain are in a vulnerable position and can easily be taken advantage of by abusive husbands. It is not hard for the husband to cancel his wife's visa after a dispute, leaving her stranded and without any support. Anjalika told me: "People who take their wives outside India can manipulate women, because they know they don't have anywhere else to go."
Not all marriages between Indians end up in tears of course. I have plenty of friends who came to Britain and America after marriage in India and live happily. But as a growing number of Indians move abroad, this problem keeps getting worse.
I spoke to another victim who is facing similar problems. Mamta Reddy earned good money in Hyderabad as an IT consultant before she got married and moved to the UK three years ago. Immediately her husband took all her job earnings and controlled what she did. "He physically abused [me] so many times. I took that matter to his parents also, but his parents just ignored it."
Because her visa depended on his name she was stuck. In July this year he persuaded her to come back to Hyderabad to "resolve" their problems. But it was just a ruse. He took her visa and left for Britain without telling her. Then he cancelled it with the authorities, leaving her abandoned in India. She told me: "Right now I don't have single penny with me [from] what I earned [last] three years." Her husband exploited her for three years and then left her without any problems.
Last week, as Indians were celebrating 70 years of Independence, a group of women in London held a protest demanding their own freedom. Poonam Joshi, founder of Indian Ladies in the UK (ILUK), who organised the protest, was abandoned by her husband years ago. She doesn't want anyone else to go through the fear and insecurity she suffered. "The very egregious manner in which some men behave towards their wives is soul destroying," she told me.
Indian Ladies in the UK campaigns on behalf of victims of domestic abuse and spousal abandonment. They say that hundreds of women find themselves abused and exploited due because the husband can easily cancel his partner's visa, leaving his wife in limbo.
But the problem here is much, much bigger. Indian women are being abandoned by British-born Indian husbands not just in the UK, but in India too.
Amanjot Kaur Ramoowalia, who runs the charity Helping Hapless in Chandigarh, says there are around 15,000 women just in Punjab who have been left abandoned by their husbands from Europe, America or Canada. "He [the groom] comes here and he asks for a massive dowry. They marry. He takes the money and enjoys the honeymoon. Then he never comes back," she says.
The plight of these women should shame us. I feel disgusted that British-Indian men are exploiting women for their money; I feel angry that UK law makes it easy for abusive men to put women's lives in jeopardy and Indian law makes it very difficult for women to divorce these fraudsters.
But most of all I'm ashamed that Indian men are able to use Indian traditions of izzat and shame to silence women and abuse them without repercussions.
Anjalika Sharma told me she was so ashamed of what was happening to her, she did not want to raise the issue. But her mind has changed. "Now I am determined to get him arrested. This is the right decision, to put him in jail."
I hope she and many more women like her get the justice they deserve.
* Some names have been changed
Sunny Hundal is a writer and lecturer on digital journalism. Follow the author
The views expressed are personal