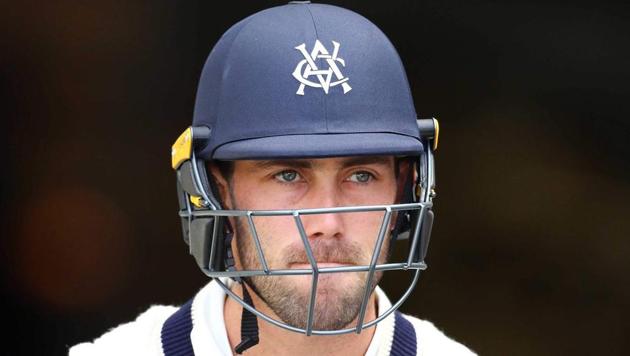 Ashes 2017-18: Craig McDermott unconvinced by Glenn Maxwell's Test credentials
Craig McDermott, former Australian cricket team coach, would look beyond Glenn Maxwell to fill the troublesome number six spot for the upcoming Ashes series.
Omnisport | By Omnisport
PUBLISHED ON NOV 10, 2017 04:14 PM IST
Craig McDermott does not think Glenn Maxwell is the man to solve Australian cricket team's number six quandary in the Ashes and says Mitchell Marsh cannot return soon enough.
Maxwell is battling to retain his place in the side just a couple of weeks before Australia start their bid to regain the little urn at the Gabba.
(Read | Paul Collingwood dons the England jersey again for Ashes - This is why)
The 29-year-old returned to form with two half-centuries in Victoria's drawn Sheffield Shield match against South Australia after failing twice against Queensland, but former Australia quick McDermott is not convinced Maxwell is suited to Test cricket.
He told Omnisport: "Number six is going to be a difficult one.
"I'm not sure whether Maxwell is the man for the job. Whilst he is a very talented batsman, he's not really fired in Test cricket when he's had a chance and sometimes you just don't know what you're going to get with him.
"I don't know if Test cricket is his game really."
(Read | Josh Hazlewood declares himself ready to play for Australia in first Ashes Test)
Marsh is not expected to be able to bowl until late next month or early January after undergoing shoulder reconstruction, but McDermott said he would be the ideal candidate for the all-rounder spot.
"I think they are going to go with the three pacemen and a spinner, so there is what you've got and if you've got a batsman who can bowl a bit, that helps out. " the ex-Australia bowling coach added.
"That was probably a Mitchell Marsh, but whether they head down that track, I'm not sure.
(Read | James Anderson named England cricket team vice-captain for Ashes 2017-18)
"We are not really looking for a number six who can bowl spin, we are probably looking for Marcus Stoinis, who can bowl some medium pace, or sharpish deliveries, soak up some overs and hopefully take wickets as well.
"I'm a pretty big fan of Mitchell Marsh, he is the ideal guy you would want at number six. He's an excellent batsman and can bowl with good pace and get bounce. That is obviously handy at the Gabba.
"I definitely wouldn't pick another guy to bowl spin, as we have Nathan Lyon to do that and if you need somebody to mix it up and give him a rest, the captain can bowl."
Close