India vs Australia: Steve Smith's apology on 'emotional slip' earns him praise
Steve Smith said that the Test series against India has been a huge learning curve for him, but was also apologetic for the times when he let his emotions slip.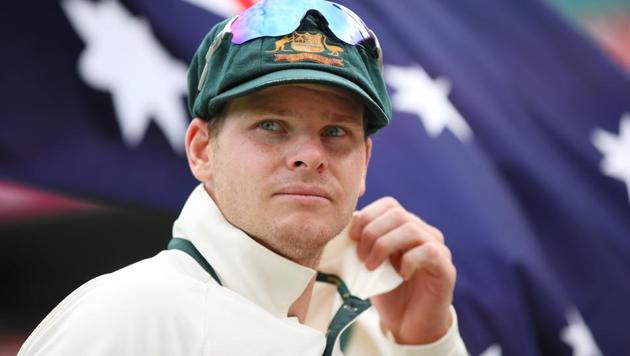 Updated on Mar 30, 2017 01:43 PM IST
Mumbai |
HT Correspondent
Steve Smith's Australian team did not manage to retain the Border-Gavaskar Trophy after India managed a 2-1 series win with victory in the fourth Test in Dharamsala.
However, Smith claims his team has plenty of positives to take away from the series having contested well even though they were written off by most experts before the series began.
The feisty four-match series has been riddled in controversy with Smith being the focal point of a fair few incidents as well. However, the Australian skipper won praise from journalists and former players after the fourth Test when he apologised to the Indian team for letting his emotions get the better of him and invited them to share a drink to mend the broken fences.
READ | 'Virat Kohli classless, childish': unrelenting Aussie media continues hate 'war'
In contrast, Indian skipper Virat Kohli was criticised for saying that he no longer considers the Australian cricketers as his friends.
When commenting on the incidents that transpired on Tuesday, Australian journalist Russell Gould wrote for the Herald Sun that Smith had taken a judicious path.
At the beginning his column, Gould wrote that, "All Virat Kohli had to do was say sorry. Steve Smith did."
READ | Is this the most controversial India vs Australia series ever? Ten developments
Later in the article he wrote that, "Smith knew he had overstepped," when he allegedly called Murali Vijay a "f**king cheat" while in the dressing room during Australia's second innings.
Gould also wrote that Smith's "apology only enhanced his reputation".
NEW RESPECT
Smith's admittance in the post-match presentation in Dharamsala also won him admirers in former Indian captain Sunil Gavaskar, former Test opener Aakash Chopra and former Australian cricketer Damien Martyn.
"Steve Smith is a big man to admit that he has made a mistake. My respect for him has gone even higher for admitting that he was wrong," Gavaskar told NDTV.
Chopra echoed Gavaskar's words.
"Not only a great batsman but Steve Smith is a very good human being," Chopra said.
Via the social media platform Twitter, Martyn called Smith a true leader for apologising and hinted that Kohli should have followed suit.
"A true leader stands up and takes responsibility . Huge respect for @stevesmith49 and his apology. Did anyone else? (sic)" Martyn tweeted.
Cricket Australia chairman David Peever also felt that Smith had performed admirably during the series and had been gracious in tending an apology once the series had been completed.
"Steve showed yet again what an outstanding leader he is becoming, and his honesty and gracious comments at the end demonstrated the qualities that Australians expect from their Test captain," Peever said.
"Cricket at this level is highly competitive, and it is incumbent on all involved, players and administrators, to honour the protocols and standards of behaviour that underpin the spirit of cricket," he added.
Close Story
Personalise your news feed. Follow trending topics