New Zealand vs Australia: Martin Guptill ruled out of second ODI due to injury
Published on Jan 31, 2017 09:05 AM IST
New Zealand opener Martin Guptill will not play the second ODI match against Australia in Napier due to concerns over a hamstring injury.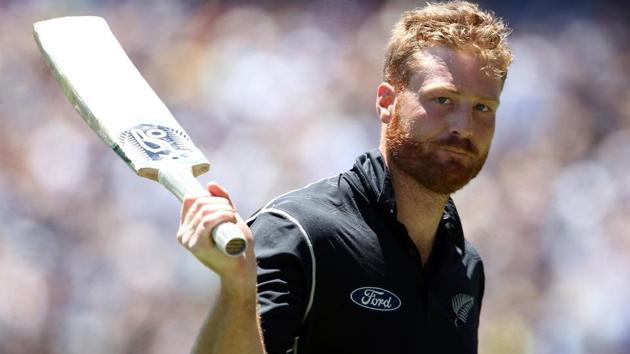 New Zealand opening batsman Martin Guptill has been ruled out of the second one-day international against Australia in Napier on Thursday due to concerns over a hamstring injury.
Martin Guptill suffered the injury against Bangladesh last month but returned for New Zealand's six-run victory in Auckland on Monday, where he scored 61 runs.
READ | Marcus Stoinis century goes in vain as New Zealand defeat Australia by 6 runs
"Martin felt tightness in his left hamstring while fielding yesterday and after being monitored over the last 24 hours its become apparent he won't quite be ready for Napier," New Zealand coach Mike Hesson said on Tuesday.
"He'll remain with the team and we'll continue to monitor him ahead of the third ODI in Hamilton."
Dean Brownlie has joined the squad in Napier where Kane Williamson's side hope to seal the three-match series with a game to spare after a tense victory at Eden Park.
The hosts reduced Australia to 67-6 in chasing 287 for victory only for Marcus Stoinis to almost steal the match with a blazing maiden one-day century.
READ | From Marcus Stoinis blitz to eliminator thriller: Top 5 close AUS-NZ finishes
"I don't think anyone expected him to play like Superman," Hesson said. "He controlled the innings and had it there for the taking at one point.
"My heart rate went up towards the end, but you're never ahead of the game at Eden Park."
The 27-year-old Stoinis was left stranded on 146 not out, a knock that included nine boundaries and 11 sixes, as he utilised the configuration of Eden Park, which is principally used for rugby, to flay New Zealand's bowlers around the ground in the final few overs.
"Eden Park is a difficult ground to defend. If you want 100 runs off 10 overs anywhere in the world, it's probably Eden Park," Hesson added of the venue.
"We certainly got hit to areas we didn't want to, but McLean Park is different again, so it comes down to our ability to adapt.
"It's difficult to have a perfect performance against the number one side in the world, so to get a result is pleasing."