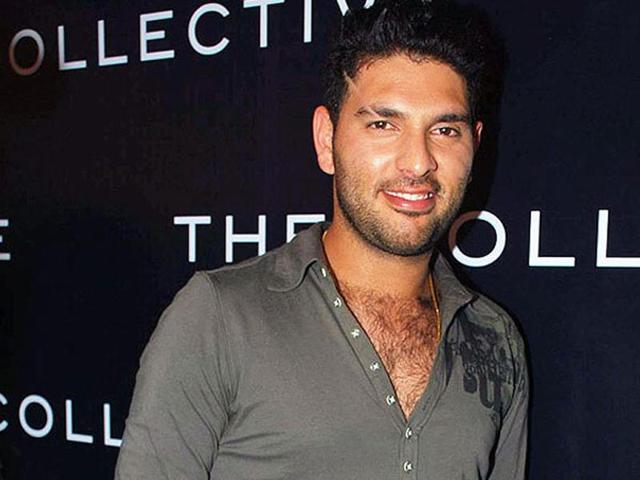 Yuvraj will come back as a new champion: Father
Yuvraj Singh's father Yograj today revealed that the doctor who has successfully treated Lance Armstrong for testicular cancer, has assured his son that he would "come back as a new champion". Yuvraj's cancer curable | Treatment was delayed
UPDATED ON FEB 06, 2012 09:42 PM IST
Star cricketer Yuvraj Singh's father Yograj on Monday revealed that the doctor who has successfully treated Lance Armstrong for testicular cancer, has assured his son that he would "come back as a new champion".


According to Yograj, the doctor told Yuvraj, "I will send you back as a new champion, stronger than before. The tumour which exists in your chest will be gone like it never existed before."
It has been learnt that the particular doctor has been impressed with the way cricketer who hails from Chandigarh is coping with the disease.
"He has got strong, powerful genes and a tough mental state, something which is helping him in coping with this disease," Yograj stated.
Yograj has been in constant touch with Yuvraj's doctor.
"More than the chemotherapy, he is under medication. Hopefully, by March end, Yuvi should be much better," an emotional Yograj," told reporters in Chandigarh on Monday.
Praising the doctor who is treating his son in the US, Yograj said that he was impressed with the confidence that doctors there have, which reflects advancements made in the medical science.
Trying to control his tears, the former Test cricketer said that it was his son who has told him not to come there.
"He is cracking jokes with the hospital staff and entertaining them. He told me that dad don't come here (to the US) as I will be joining you soon in Chandigarh. Since he knows that I am acting in a Hindi film Bhag Milkha Bhag (based on legendary athlete Milkha Singh's life) and also have coaching commitments, he told me to stay back," he said.
"Maine Yuvraj ko khuda say maanga hain (Yuvraj is God's gift to me). He will come back stronger and one day he will even become captain of the Indian team," Yograj said.
Close