Three new hospitals in Delhi to add 3,200 beds by next year: Jain
In its manifesto for 2015 assembly elections, the AAP had promised to increase the total bed strength in Delhi to 40,000, and after taking office the health minister had said that the bed strength would be doubled in the first two years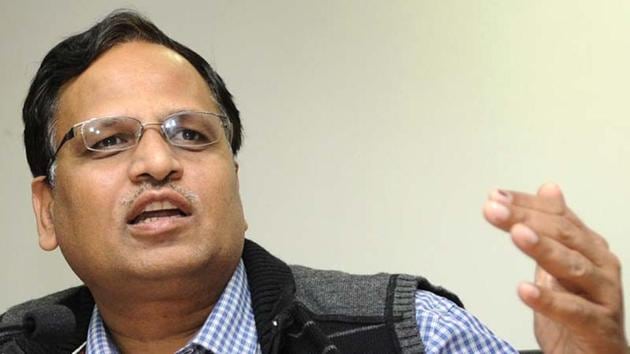 Updated on Jul 14, 2017 02:31 PM IST
Delhi health minister Satyendar Jain on Thursday visited an under-construction hospital in Dwarka, which will add another 1,225 beds to existing 10,329 in Delhi government hospitals.
The construction of the hospital will be completed next year, along with two other upcoming hospitals in Ambedkar Nagar and Burari, the minister said. The three hospitals will together ramp up the bed strength by 3,200.
"This hospital was initially designed to have 700 beds, we increased it to 1,225 without stopping the work and delaying the project," Satyendar Jain said.
In its manifesto for 2015 assembly elections, the AAP had promised to increase the total bed strength in Delhi to 40,000, and after taking office the health minister had said that the bed strength would be doubled in the first two years. Apart from the three hospitals, the government will also remodel 11 of its biggest hospitals to add these 10,000 beds.
The minister also said that latest technology would be used to make the new three hospitals among the best. "The hospital in Dwarka will be state-of-the-art with solar panels and natural sewage treatment plant," the minister said.
The Dwarka hospital building has also used a base isolation system to protect it from earthquakes. In this kind of structures, there is a fixed base on the ground and the building is separated from it using flexible bearings.
"So, in case of an earthquake, the tremors are absorbed by the bearings and the main building does not move much. This is a good thing because it is extremely difficult to evacuate patients from a hospital in the incident of earthquakes," said an official working on the project.
"The patients will likely not even feel anything if there is an earthquake. This is maybe the first government hospital in India to use such a technology," Jain said.
Close Story