Who's checking that foreign degree?
Jul 27, 2015 05:54 PM IST
No go: Indian and foreign joint educational courses are being launched without UGC approvals, despite a regulation to control growth of foreign institutions in India
Hundreds of educational degrees are being offered in India through collaborations between Indian and foreign institutes, but despite regulations which give it the mandate to approve each course, the University Grants Commission (UGC) has not received a single request for clearance of programme.

Despite the existence of 'the University Grants Commission (Promotion and Maintenance of Standards of Academic Collaboration between Indian and Foreign Educational Institution) Regulations 2012', which was notified in the gazette on September 21, 2013 to control the unchecked growth and variant mode of operations of foreign educational institutions in India, the UGC has so far not been able to perform its regulatory role.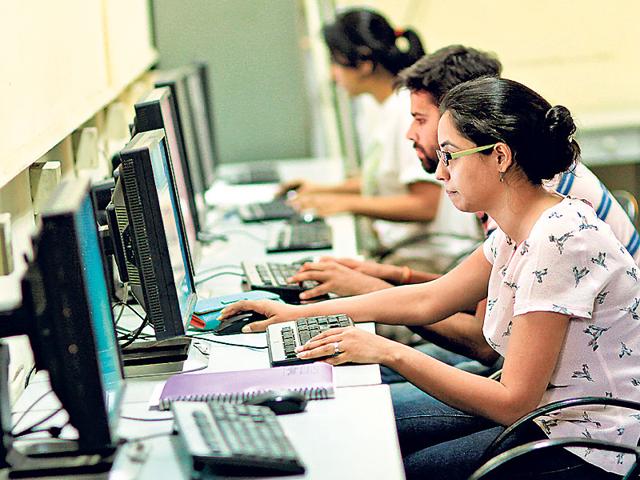 Speaking to this correspondent, a senior UGC official admitted that, till date, not a single foreign education provider had approached UGC for its permission to collaborate with Indian educational institutions for awarding general degree courses.
"Regulations 2012, which are still in operation to regulate general degree and post degree courses, define what foreign educational institutions mean and who can award degrees etc. These also set the eligibility criteria and conditions for collaboration for foreign universities so that the interests of the students are not compromised. One of the provisions of Regulations 2012 makes it mandatory for a foreign educational institution to provide UGC with each and every detail of its MoU/collaboration with Indian educational institutes and secure UGC's approval to start a degree programme. About a hundred international institutes are offering general degree courses in India but till today no one has approached us for approvals," says the UGC official.
There are a number of international institutes which have tie-ups with Indian educational institutes to offer degree courses.Three types of degrees are awarded through such collaborations. One degree does not mention the name of the foreign counterpart on the certificate. For instance, BML Munjal University (BMLMU) and the highly regarded Imperial College of London have collaborated for degree courses. A spokesperson from BMLMU, clarifying the university's position on the collaboration says, "Imperial College London is the academic mentor of BMLMU.
It is closely involved in a wide spectrum of activities such as curriculum design, content development, student exchanges, joint research activities, digital learning platforms, faculty training, and setting up joint research centres."
Will the collaboration be considered invalid because of violation of Regulation 2012 as Imperial College hasn't taken UGC approval for the same? The BMLMU spokesperson says that submissions for approval have been made to UGC.
However, the UGC official says: "Technically speaking, UGC can question the validity of the degrees because the MoU between Imperial College of London and BMLMU violates Regulation 2012 and doesn't have UGC's approval. Such degrees are, however, easily acceptable for higher education or jobs because there is no mention of a foreign collaborator on the degree certificate which makes it a normal degree of the university."
Some foreign institutes are offering degrees in their name to students of Indian institutes they have collaborated with. GD Goenka World Institute has a tie-up with Lancaster University through which the former, while aggressively marketing its degree courses, claims to be awarding a Lancaster degree in India.
The Association of Indian Universities (AIU) which issues equivalence certificates to students who have studied in institutes abroad cannot issue certificates for degrees for the collaborations mentioned above as per present policies, says Prof Furqan Qamar, secretary general, AIU. The reasons are: (a) GD Goenka World Institute isn't a university and does not have any affiliation from any university, (b) It doesn't have NAAC accreditation and (c) for the degree to be valid, the students should appear and pass examinations conducted on the campus of the foreign university in its home country.
Then there are the joint degrees issued by the Indian institute and its foreign counterpart, such as the one granted by Pearl Academy and Nottingham Trent University. Regulation 2012 has no provisions for a joint degree.
Given the number of collaborations between Indian and foreign institutes, are the UGC regulations necessary?

G Viswanathan, founder and chancellor, VIT University, says, "I personally think that institutes should be encouraged to collaborate with foreign universities and there should be minimum regulation to control them. I want some regulations also so that in case an institution is cheating a student, the government authority can take action. Instead of regulatory authorities, I propose to have accreditation agencies like the ones that exist in the US."
A lot of academicians are also of the view that UGC must stand up against foreign institutes operating illegally in India. Prof AK Bakhshi, former executive director of the Tertiary Education Commission (TEC), Mauritius, says, "The UGC has the statutory responsibility to ensure compliance with its Act and Regulations. Such illegal collaborations cannot be allowed to function."
Prof MM Ansari, member, UGC, blames the commission for turning a blind eye to the whole operation. "I don't think that it's not in the knowledge of the senior officials of the UGC or MHRD. Everyone has turned a blind eye to the whole issue which has encouraged such collaborations."
Amendments proposed by UGC in Regulations 2012
While Regulations 2012 require Indian education institutions be accredited by NAAC with 'B' (grade) or its equivalent, the proposed amendment by UGC suggests accreditation by NAAC with 'A' or its equivalent
While Regulations 2012 require degrees to be awarded by an Indian educational institution or a foreign educational institution in its home country, the proposed amendment says that degrees can only be awarded by an Indian educational institution

While 2012 regulations say that collaboration is envisaged for the purpose of twinning arrangement leading to the award of degree and postgraduate diplomas, the proposed amendment suggests removal of postgraduate diplomas from the regulations.
In 2012 regulations, NAAC accreditation and five years' experience in offering educational programmes for Indian education institution is a mandatory requirement.
However the proposed amendment says that Indian educational institutions will have to obtain the desired accreditation in six years from date of start of course