Crime Patrol episode similar to Shraddha Walkar case? Sony TV clarifies
Jan 03, 2023 05:22 PM IST
After a recent Crime Patrol episode bore a resemblance to Shraddha Walkar's murder case, Sony TV has issued a clarification. Here's what they said.
After a section of the audience said that a recent episode of Crime Patrol depicted a story similar to that of Shraddha Walkar's murder case, Sony TV issued a clarification. Sony TV took to its Twitter handle late on Monday and denied having any connection with the case. The channel also expressed 'sincere regrets' if they hurt the sentiments of the viewers. (Also Read | Shraddha Walker murder case forced breakup with Tunisha Sharma, Sheezan Khan tells police)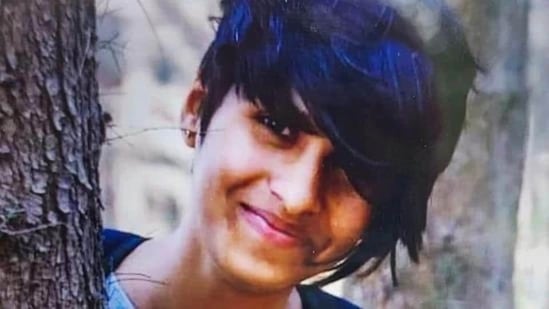 The statement written in Hindi said, "Some viewers have commented on social media about a recent episode of Crime Patrol that resembles a recent incident reported in the media. We wish to clarify that the episode is a work of fiction and is based on certain events that occurred in 2011. It is not connected to any recent case in any way."
It further read, "We take every care to ensure our content meets broadcasting standards laid down by the regulatory bodies. However, in this case, respecting the sentiments expressed by our viewers, we have discontinued the airing of the episode. If the telecast has hurt the sentiments of any of our viewers, we wish to express our sincere regrets."
Reacting to the post, a person asked, "Can you please stop all the rumours and tell us the 2011 case full details like place, real name?" Another Twitter user commented, "The damage has been done. There is no dearth of entertainment apps these days." "You cannot run away with just an apology," read a comment.
The makers of Crime Patrol recently aired an episode in which people noticed a resemblance in the storyline with Shraddha Walkar's case. A section of social media users had also called for a boycott of the channel. Talking about Shraddha Walkar's case, the next hearing date is January 6. Aaftab Poonawalla has been accused of strangling to death his live-in partner Shraddha and chopping her body.
Crime Patrol is a crime anthology series set in Mumbai. It premiered on May 9, 2003, and is the longest-running reality crime television series in the country. The series is in its fifth season which premiered on July 15, 2019. The first and second seasons' episodes were 30 minutes long, while the subsequent seasons' episodes are 40 minutes long.