India plans to use satellites to monitor air pollution
Updated on Jun 13, 2018 08:35 AM IST
Satellite data will help the regulator in expanding air pollution monitoring in areas where ground-based network does not exist.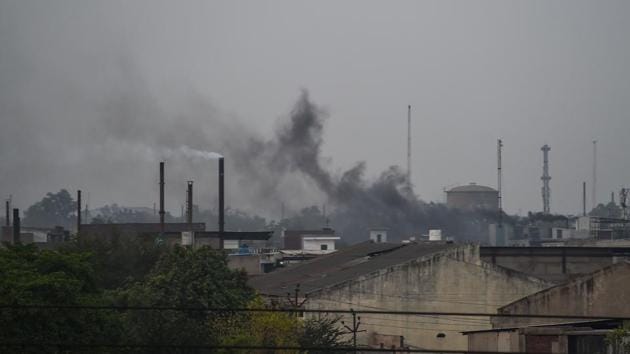 India's apex pollution regulator — Central Pollution Control Board (CPCB) — is planning to use satellite data for air pollution monitoring. It will help the regulator in expanding air pollution monitoring in areas where ground-based network does not exist.
"We are in touch with the department of space, we are exploring the possibility of using the satellite-based observations with ground-based measurements to correlate the two," said SP Singh Parihar, chairman.
China and the US already use satellite imagery to estimate levels of fine particulate matter. Before doing that, the agency will have to resolve the issue of variation in pollution levels recorded by ground stations and estimates generated from remote sensing data. "Pilots will be done where ground-based stations are there and once we establish a correlation we can extrapolate," Parihar added. The pilots will be done in cities like Delhi where there is a dense monitoring network.
India has a network of 703 manual monitoring stations in 307 cities and towns and 100 continuous monitoring stations in 57 cities, but they are concentrated in urban areas.
International reports have highlighted that air pollution is countrywide problem. A Health Effects Institute and IIT Bombay analysis released in January noted that all of India's population was exposed to polluted air in 2015. This was based on PM 2.5 (particulate matter 2.5 microns or less in diameter) measurements that use data from ground monitoring stations and satellite feed.
Satellites generate data used to calculate Aerosol Optical Depth (AOD), capturing how much sunlight is blocked by aerosol particles from reaching the earth's surface. "The satellite products provide a measure of the total amount of pollutants from the ground up to the satellite — the column of air," said Michael Brauer, an exposure assessment expert involved in the preparation of the Global Burden of Disease report. "But for human health, we are interested in the amount of pollution very near the earth's surface."
Satellite measurements are combined with a chemical transport model that incorporates meteorological measurements and an understanding of how pollutants move and chemically change in the atmosphere to produce surface level estimates, said Brauer. Currently, NASA's MODIS data set is the most reliable source of AOD data. It relies on imagery from two earth observation satellites: Aqua and Terra that take snapshots of the same 1km by 1km grids, once a day.
"With our own satellites looking at air pollution, you can choose a combination that has better resolution and better coverage over the country. Many nations design satellites that give more high resolution data over their own country," said SN Tripathi, professor at IIT Kanpur.
"The advantage of satellite-based estimates is they can provide complete global coverage, compared to air quality monitors that will never completely cover all locations where people live in a consistent way," said Brauer.
Personalise your news feed. Follow trending topics