India vows to help shape global conservation plan
"We in India have respected and revered nature for thousands of years. With just 2.4% of the world's land area, we harbour 8% of all recorded species and are recognized as one of the eight centres of origin of cultivated plants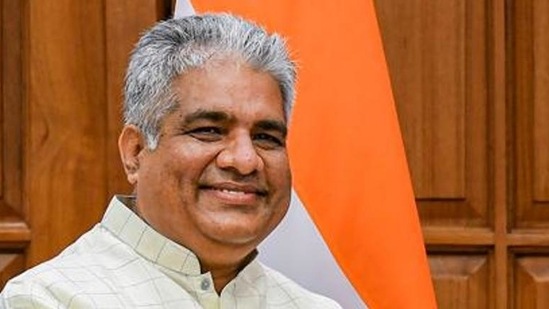 Updated on Oct 13, 2021 07:44 AM IST
, Hindustan Times, New Delhi
Jayashree Nandi
India will ensure that the benefits of conserving biodiversity flows to poor communities who depend on natural resources, environment minister Bhupender Yadav said on Tuesday. He was addressing the high-level ministerial segment of the United Nations Biodiversity Conference on Tuesday.
India will place efforts to conserve nature and reverse biodiversity loss at the core of its post-Covid recovery, he said. He also spoke about an 'one health' approach, where human and animal health are interdependent and bound to the health of ecosystems, as per the World Organisation for Animal Health.
"We in India have respected and revered nature for thousands of years. With just 2.4% of the world's land area, we harbour 8% of all recorded species and are recognised as one of the eight centres of origin of cultivated plants. Several hundred species of wild crop relatives are also distributed all over the country," the environment minister said.
"India is committed to joining hands in shaping the global conservation policy while making its own contribution in enhancing its conservation estate," Yadav said. "I am very pleased to say that India has already set aside over 17.41% of its geographical area for meeting the conservation objectives and more areas are being identified to enhance this coverage."
The biodiversity summit is being held in Kunming, China. One of its main agendas is setting targets for biodiversity conservation globally.
"The current Covid-19 pandemic has shown the entire humanity that respect for nature is not just a moral or ethical consideration, but that it is an imperative for keeping ourselves, our health and our economies safe," Yadav said.
"The statement relies on two priorities both of which can pose a challenge for biodiversity and community rights. In recent years, the environment ministry has signaled that the restoration of degraded lands and creation of carbon sinks will rely on afforestation drives or planting trees on private lands. The recent changes to the forest conservation act, also talk about incentivizing plantations. The outcome of these is rarely biodiversity conservation and most often contravention of prevailing use rights of forest dwelling communities," said Kanchi Kohli, legal researcher, Centre for Policy Research.
Close Story