Healthy, but overweight? Here's why you should still worry
Are you overweight but don't have high blood pressure or any other heart ailment? You should still think of losing weight and take care of your fitness. Here's why.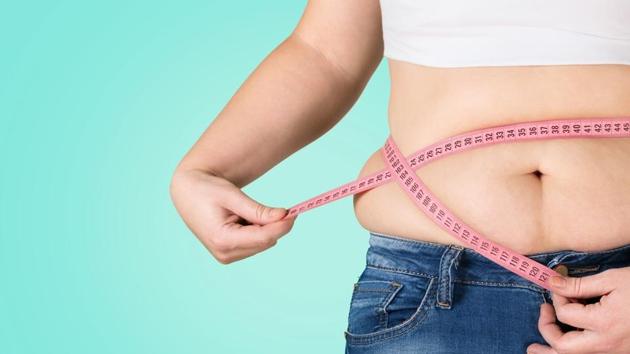 Updated on Apr 26, 2018 10:28 AM IST
Do you think being 'fit but fat' is ok? A lot of healthily obese people live with the notion that if they don't have any diseases, then the few extra kilos don't matter. Though doctors and weight loss experts are divided on this statement, this recent study shows that despite being healthily obese (obese, but no history of disease) is not exactly a good thing.
The study says that people who are 30 pounds (13.6kg) or more overweight should think about slimming down, even if they don't have high blood pressure or any other heart ailment. During the course of the study, it was found that people who were obese developed metabolic syndrome within 10 years, putting them at a much higher risk for cardiovascular disease and diabetes.
"Common medical wisdom has been that some people who are obese seemed to be pretty healthy and free from heart disease risks, so they haven't been advised to lose weight or take other steps to prevent future heart disease," said Morgana Mongraw-Chaffin, the lead author of the study. But the question is, will they continue to stay healthy?
Method of the study
The study included 6,809 participants which did not include patients who had a history of cardiovascular disease. "In this paper, we specifically looked to see whether that progression was associated with a higher risk for heart disease and we found that it was," Mongraw-Chaffin added. "Metabolically healthy obesity is not a stable or reliable indicator of future risk for cardiovascular disease. Right now, there isn't any way to know which 50% will progress and which won't.
She recommends that people who fall in this category should work with their doctor and lose weight or maintain their current weight. Exercise is important and so are other lifestyle changes to ensure they keep heart disease at bay.
If you're healthily obese, here's what you should do
It's very easy to tip over to the other side - towards diseases. At the same time, being overweight can strain your knee, hip joints and even lead to sleep apnea. According to Ritesh Bawri, nutritionist and physiologist, "Excess body fat will over time start to create all kinds of problems for you, medically. Some of this fat enters your bloodstream and creates plaque in your arteries. And then some of the excess fat deposits itself around your liver, resulting in fatty liver. Thus, it is important to cut down fat even if you don't suffer from any major illness right now."
(With inputs from ANI)
Follow @htlifeandstyle for more
Close Story