Jose Mourinho dedicates Manchester United F.C. win to Sir Alex Ferguson
Updated on Jan 01, 2017 10:19 AM IST
Manchester United F.C. came back from behind to defeat Middlesborough F.C. 2-1 and Jose Mourinho has dedicated the win Sir Alex Ferguson, who celebrated his birthday.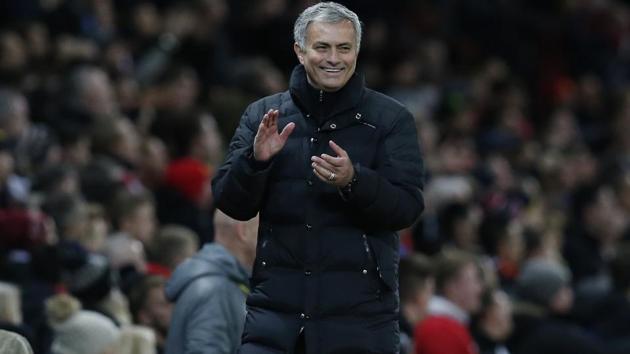 Sir Alex Ferguson celebrated his 75th birthday watching Manchester United produce the type of stirring comeback his sides were famous for as Jose Mourinho's men scored in the 85th and 86th minute to beat Middlesbrough 2-1 on Saturday.
As well as witnessing a slump in fortunes since the Glaswegian ended his 26-year, silverware-laden reign at Old Trafford in 2013, United appeared to have lost their old knack of snatching victory from the jaws of defeat.
United's four-game winning streak looked set to come to an end when Grant Leadbitter stunned Old Trafford by giving visiting Middlesbrough the lead in the second half, only for Anthony Martial to equalise in the 85th minute and Paul Pogba to complete the turnaround barely 60 seconds later.
"I told Sir Alex 'Happy birthday' before the match, but I think that more than his birthday the fans were reminded of Sir Alex for the type of performance we had today. I think it was a great tribute," Mourinho said.
"We did something amazing which was to bring the fans onto the pitch. The last 15 minutes were 70,000 on the pitch against 11. It is something I love. It was phenomenal and it was too much for a team that was very well organised."
Despite an early scare when Boro forward Adama Traore raced through only to spurn a shot on goal, United dominated the first half and saw eventual goalscorers Martial and Pogba hit the post and Zlatan Ibrahimovic have a goal ruled out for dangerous play.
The home side continued to rally after the break and after Leadbitter lashed Alvaro Negredo's knockdown past David de Gea, but former United goalkeeper Victor Valdes kept thwarting them.
It conjured up bad memories of United's failed attempts to beat Stoke City and Burnley at Old Trafford earlier in the season, until Martial finally found a way through.
"I think the fans love the way the team plays. Sometimes we don't get great results but they love the way we play football, they love the players attitude," added Mourinho.
"They wouldn't have killed me if we lost 2-0 when we played with two at the back towards the end, I think it's related to the way we play football and the players' attitude. It was deja-vu in many aspects, the only thing different was scoring one more goal than the opponent."