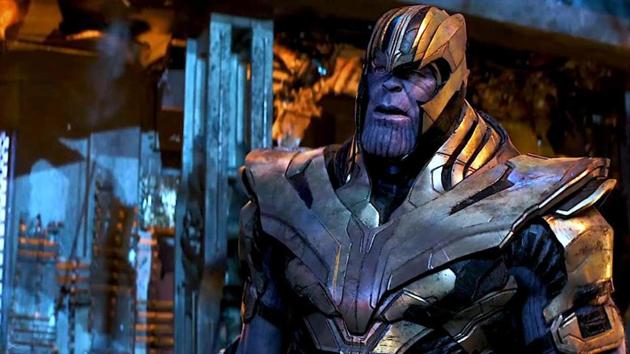 Leaked magazine cover gives first good look at a scowling Thanos from Avengers: Endgame. See pic
The cover of the April issue of Empire magazine was leaked recently and it features a very angry Thanos in his armour.
UPDATED ON MAR 16, 2019 07:50 PM IST
Marvel fans have found a leaked cover for Empire magazine's April issue, featuring Josh Brolin's first good look as Thanos from Avengers: Endgame. The cover was to be unveiled next week but it seems like someone couldn't wait any longer.
The cover features a very angry Thanos, wearing full armour and scowling. This is perhaps the angriest we have seen him. Could it be that some pesky Avenger pulled him out of his retirement after he successfully decimated half the population of the universe?
We last saw him in this armour in the first scene of Infinity War last year. Thanos and his forces had attacked the Asgardian ship and was still wearing the armour as he killed Loki and Heimdall and took away the Space Stone. However, there is one major change in the new costume: the undamaged Infinity Gauntlet and the Infinity Stones it is still bearing. Also, the last time we saw this armour, it was in the trailer for Endgame. Thanos had hung it up on large poles like a scarecrow. See the pic here:
+ +
However, fans are still sceptical how the gauntlet looks to be in perfect condition when we did watch it get fried after the snap in Infinity War. "Looks sick but I thought the gauntlet got destroyed during the snap????," wrote a fan. "Is this real? Look at the gauntlet, it's perfect again. After infinity war that thing got blown to hell," wrote another.
Also read: Kartik Aaryan breaks silence on viral kiss video with Sara Ali Khan. Here's his reply
Others were just straight up pumped for some Thanos-Thor showdown. "Shieeeet my dude Thanos better invest in some good a** head+neck armour and some + lightning resist because Thor is coming and he going for that head bruh.... alll kiiinds of head action," wrote a fan. "Now, that's the Mad Titan," wrote another.
The film releases on April 26 and will pit Thanos against the remaining Avengers once again as they try to bring back their fallen friends.
Follow @htshowbiz for more
Close