16 Kerala Muslim youth missing, relatives fear they went to Iraq, Syria
Updated on Jul 08, 2016 10:49 PM IST
Relative of a missing youth says they left the country on June 6 on the pretext of going on a pilgrimage. Their phones are switched off now.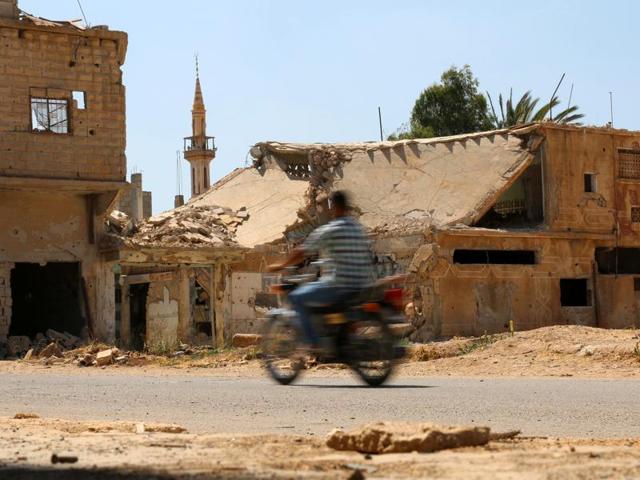 At least 16 Muslim people, including a doctor, his wife and their toddler son, are missing for a month from north Kerala, family members said on Friday, sparking fears that they might have joined radical groups in Syria or Iraq.
The missing people, said to be well-educated from fairly good economic background, also include four women who are suspected to have travelled to the Middle East to join militant groups such as the Islamic State. Family members of at least one youth said they had received a message from him saying they had reached their "final destination".
The coastal state in India's southern tip is a known breeding ground of radical Islamic ideology with several top terrorist leaders emerging from Kerala over the years. Last year, a journalist, originally from the state but last working in Qatar,joined a Sunni militia waging a war against President Bashar al-Assad in Syria.
Some of the relatives of the missing called on chief minister Pinarayi Vijayan for help on Friday.
A relative of one of the missing youth told Hindustan Times that they left the country on June 6 on the pretext of going on a pilgrimage. While 12 of those missing are from Kasargode district, four are from Palakkad.
"One of them sent a message on an encrypted site Telegram saying they reached their final destination. (The) initial message came from an Afghanistan number. We now fear that they might have reached the conflict zone, either in Syria or Iraq," said TK Salam, whose 23-year-old nephew TK Afizudding is among the missing.
"If our worst fear is true, we totally disown them. They have no place in our hearts. We want the government to take strict action to contain this menace. We pray no other family should undergo this trauma."
P Karunakaran, the MP from Kasargode said they have sought the help of state and union governments to trace the people and "bring them back".
"These youngsters, all in their mid-twenties, used to go to Tirur in Malappuram district frequently saying they wanted to attend farming classes. We never had any hunch of radicalisation. We have no idea how they got attracted to extremist ideology," another relative said, adding that the missing people's number would be quite high.
Intelligence agencies said that most radicalisation in the state is being done through social media. The highly-qualified, new lots are experts in erasing digital evidence often foxing intelligence agencies.
In Muslim pockets, brainwashing CDs and heroic posters are easily available, they point out. Fearing harassment from law-enforcement agencies often parents keep silent.
"We have definite information that many slip out through the Middle-East. In Muslim-dominated Malappuram alone we have registered two-dozen-odd missing cases," said a senior police officer from Kozhikkode.
Around 22 lakh people from the state are working in West Asia.
Though the state never witnessed a major terror strike, it has been a breeding ground for extremist ideals for some time.
In 2008, four youths from the state were shot dead by security forces in an encounter along the Pakistan border. Though the banned SIMI was formed in Aligarh in Uttar Pradesh, most of its later day leaders belonged to the state.
Personalise your news feed. Follow trending topics