7th Pay Commission: How govt's salary, appraisal system works
With the Union cabinet set to take up the recommendations of the 7th Pay Commission on Wednesday, Hindustan Times brings you a lowdown on the panel that decides how much central government employees earn.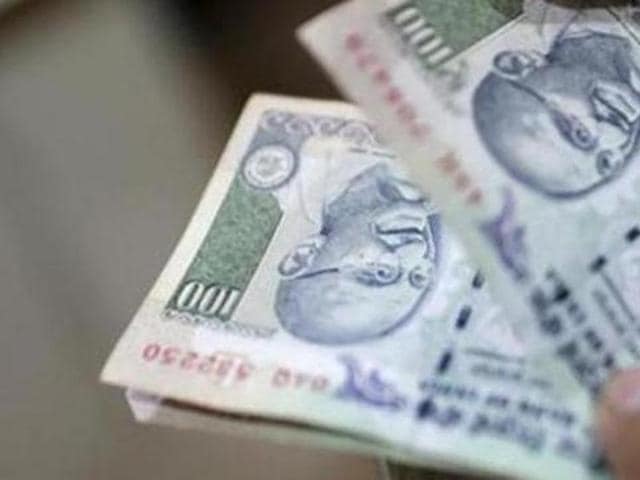 Updated on Jun 29, 2016 08:15 AM IST
Hindustan Times |
, New Delhi
B Sundaresan
With the Union cabinet set to take up the recommendations of the 7th Pay Commission on Wednesday, Hindustan Times brings you the low-down on the panel that decides how much central government employees earn.
What is a pay commission?
A pay commission is constituted by the central government once every decade to revise the salary structure of its employees. In addition to revising the salary structure, each pay commission has a term of reference (ToR), which broadly defines its focus. Pay commissions also decide pension payments.
For instance, the ToR of the 7th Pay Commission said salaries will be revised keeping in mind "rationalisation" and "simplification" of pay structures and "specialised needs of various departments". The 7th Pay Commission was constituted in February 2014 and submitted its report in November 2015.
Read: Govt to take up pay panel proposals, hike for central employees in offing
Who is covered under pay commissions?
According to the 7th Pay Commission, central government employees are all persons in the civil services of the central government and those who are paid salaries out of the consolidated fund of India, which is the account in which government collects its revenues.
Employees of public sector undertakings (PSU) and autonomous bodies, and gramin dak sevaks are not under the remit of the 7th Pay Commission. This would mean someone working in Coal India will not be covered.
What will happen to PSU employees?
PSU employees have separate pay scales depending on the undertaking they are working for. These PSUs specify salaries, perks and allowances for executive and non-executive employees. This means that two people working in different PSUs but on similar posts may have different salaries.
How many central government employees are there?
As of 2014, there were 4.7 million central government employees. Indian Railways has the highest number of employees at 1.3 million, followed by the home ministry and the defence ministry at 980,000 and 398,000 respectively. Defence ministry personnel refer to civil employees and not those engaged in the Indian Armed Forces, which employs 1.4 million persons.
What about pensioners?
As of January 1, 2014, there were 5.2 million pensioners. Out of these, 36% of the pensioners are from the Indian Armed Forces, followed by railways at 25%.
How are salary hikes calculated?
Pay commissions use the Consumer Price Index for Industrial Workers or CPI(IW), which is in place since 1958, to determine the required increase in salaries. The commission estimates the minimum pay based on the consumption figures of Indian households. This takes into account how much pulses, milk, cloth and other commodities are consumed in an average Indian household.
The rise in prices is reflected in the CPI (IW) inflation, which is used to calculate the dearness allowance (DA). Besides DA, the pay increase includes the rise in basic pay, house rent allowance and leave transport allowance among others. The final figure is the minimum pay that a central government employee gets.
What has the 7th Pay Commission recommended?
The 7th Pay Commission recommended the present system of grade pay and pay bands be replaced with an 18-level pay matrix that integrates assured career progression even if an employee has no prospects of promotion.
It also brought in parity between past and present pensioners for both civilian and defence personnel, though without explicitly correlating it to 'one rank one pension'.
It revised the minimum pay to Rs 18,000 per month, up from Rs 7,000. Almost 90% of this increase is for the dearness allowance (DA), with the rest being made up by other allowances. The 7th Pay Commission recommended a real increase of 14.3% in pay. This excludes the hike in dearness allowance.
What was the problem with the 6th Pay Commission pay scales?
The pay scale in place till the 7th Pay Commission had 19 pay grades split into four bands with 15 pay grades and four distinct scales for higher administrative grade (HAG) employees such as directors and cabinet secretaries.
The problem with this pay scale was that there was a significant difference between consecutive grade pays in different bands. For instance, if an employee is in Pay Band 2 with a grade pay of Rs 3,400, she will get a higher increment upon promotion than an employee of Pay Band 1.
How is the new pay matrix different?
By doing away with the pay bands and grade pay, the new pay matrix ensures that there are no abrupt jumps in salaries upon promotion in different pay bands.
It also revises the modified assured career progression (MACP) so that an employee gets an assured increase in salary throughout her tenure – a maximum of 40 years for civilian and 24 years for defence employees – in case there are no promotions. This increase has been pegged at 3%.
The 7th Pay Commission assigns 18 levels for designating the functional role in an organisation's hierarchy. For instance, a promotion may shift you from level 10 to 12, with a salary depending upon your experience.
What are the financial implications of the 7th Pay Commission?
The financial implication of 7th Pay Commission was pegged at Rs 1.02 lakh crore for 2016-17. Out of this, the salaries will account for Rs 39,100 crore (38% of the total), allowance for Rs 29,300 crore (29%) and pension for Rs 33,700 crore (33%).
The total financial effects of adopting the recommendations will be split between the union budget and railway, with the former footing almost 75% of the bill.
Close Story
Personalise your news feed. Follow trending topics