CM Mufti condemns killing of 4 civilians in 24 hrs, wants 'strict action' in Noorbagh incident
Separatists have called for a bandh on Sunday in protest against the youngster's death.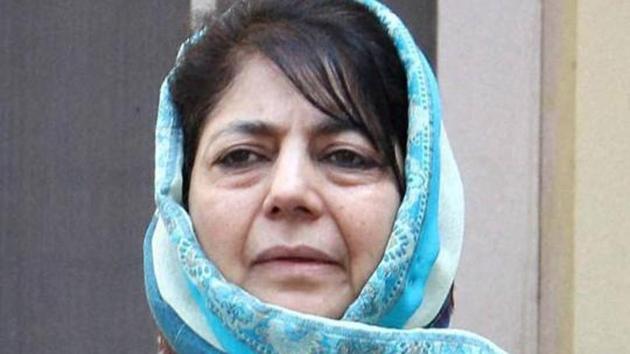 Updated on May 05, 2018 10:38 PM IST
Hindustan Times, Srinagar |
Ashiq Hussain
Jammu and Kashmir chief minister Mehbooba Mufti on Saturday condemned the killing of four civilians across the Valley in the last 24 hours, and directed that the person responsible for allegedly mowing down a youngster in Noorbagh earlier that day be brought to book.
The victim, identified as Adil Ahmad Yadoo, was run over by a police vehicle while he was participating in an agitation that erupted in the aftermath of an encounter between militants and security personnel in nearby Chattabal. Police have already taken cognizance of a video of the incident that has gone viral on the social media, and filed a case against the driver involved. Police had earlier denied the involvement of a police vehicle, terming it as an "unconnected" accident.
The other three civilians were killed by suspected militants.
"The chief minister has taken strong note of the death of a youngster at Noorbagh, Srinagar, by a police vehicle today. She has directed the police to take legal cognizance of the incident and punish anybody found guilty," a spokesperson said.
The statement went on to quote Mufti as saying that nobody's interests were served with civilian killings. "This way, we are only plunging the state into uncertainty and chaos," she said.
A statement earlier released by the police stated that a case has been registered against the driver at the Safakadal station, and due proceedings initiated.
The video, apparently shot from a building, shows a group of youngsters throwing stones at security personnel standing on the road even as two vehicles – the first belonging to the CRPF and the second to the police – slowly ply between them. Just then, Yadoo is seen crossing the road, and the police vehicle abruptly accelerates to overtake the CRPF van and crush the youngster under its wheels.
Many, including moderate Hurriyat leader Mirwaiz Umar Farooq, shared the video on his Twitter account. "How a murder was committed by the forces today and then brazenly denied! Is there no sense of humanity left in India? #AdilMurdered," Mirwaiz tweeted.
Kashmir's separatist leadership has called for a bandh on Sunday to condemn the youngster's death.
Yadoo and the other agitators were allegedly protesting police action against a group of Lashkar-e-Taiba militants holed up in Chattabal, located in the neighbourhood. Three militants were killed in the encounter, which concluded by afternoon.
Close Story