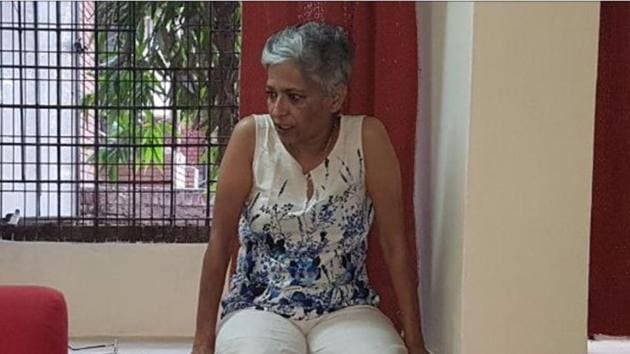 CCTV captured Gauri Lankesh murder, culprits will be held soon: Brother
Indrajit Lankesh said the police have secured the CCTV hard disk, and he has requested for a CBI probe into the killing of the Kannada journalist.
Bengaluru | By Agencies
UPDATED ON SEP 06, 2017 07:24 PM IST
Indrajit Lankesh, the brother of journalist and activist Gauri Lankesh who was shot dead in Bengaluru, expressed confidence on Wednesday that the culprits will be traced soon with the help of concrete evidence from CCTV footage and the journalist's mobile phone.
"The CCTV camera (in the premises) has captured the whole incident. I am very confident that the culprits will be caught soon," Indrajit Lankesh, who is a filmmaker, said.
"In fact, her mobile phone also contains a lot of evidence and clues... Investigation is underway... I will provide details later in the day," he said.
Gauri Lankesh, known for her progressive and fearless writing, was shot dead at close range by unknown assailants at her home in Bengaluru on Tuesday evening.
The 55-year-old journalist had returned home in her car and was opening the gate when motorcycle-borne assailants fired at her indiscriminately, with two bullets hitting her in the chest and one on her forehead, police officials said.
Noting that police have secured the CCTV hard disk, Indrajit said, "I am requesting them to open it in front of me or my mother."
"The two CCTV cameras (near the gate and door) even without lights has captured the whole incident and in fact from the footage we can make out what has actually happened there... planning and execution everything is recorded there," he added.
"The place where she was living was calm and there were no street lights there. She was living alone as well," he added.
He also said there is nothing that Gauri told her mother, sister or Indrajit himself. "She never told us if there were any threats given to her," Indrajit said. He further said she was an aggressive journalist, and was doing her job.
"She's not just my sister; she's an activist, a journalist. It is disgraceful and painful for me as a brother," Indrajit said and added that he is requesting a CBI probe, as they have seen in earlier cases as well the police has done nothing about issues like this.
Close