Covid-19: Telangana reports two more cases of Omicron variant of coronavirus
The latest Omicron cases in Telangana were found in two persons who arrived from Czech Republic and the UK, said the southern state's director of health G Srinivasa Rao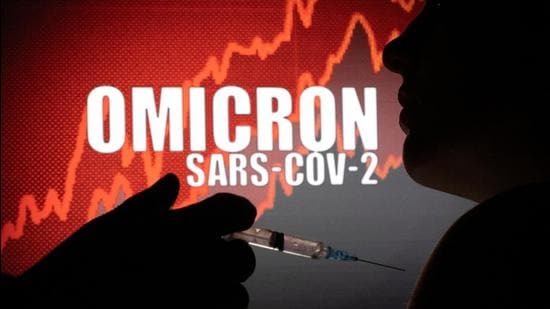 Published on Dec 17, 2021 03:04 PM IST
Telangana reported two more cases of the Omicron variant of the coronavirus on Friday as the number of confirmed infections of the new variant in the southern state went up to eight.
The latest Omicron cases in Telangana were found in two persons who arrived from Czech Republic and the UK, said the state's director of health G Srinivasa Rao. "We traced the traveller from Czech Republic in Hyderabad, and the other traveller in Subedari area of Hanamkonda district," Rao said.
On Thursday, four cases of Omicron variant were confirmed in Telangana, including three who came from Kenya and one who arrived from Dubai.
"So far, 6,764 international passengers from high-risk countries have been tested since December 1. Random testing of passengers coming from other countries is also being done," the official said.
Out of the eight cases traced in Telangana, two - one from the UK and another one from Czech Republic - are fully vaccinated against Covid-19. The six others aren't vaccinated at all.
"Based on local addresses, seven cases were found to be from Hyderabad and one from the Hanmakonda district. One case, that of a seven-year-old boy who hails from Kolkata, was referred back to West Bengal. He did not enter Telangana and took a connecting flight to Kolkata soon after his arrival here on December 12," Rao said.
He also said that community spread of the Omicron variant hasn't been detected in Telangana so far.
Close Story
Personalise your news feed. Follow trending topics