'Decide cases against tainted legislators in one year': Amicus report to SC
Hindustan Times, New Delhi |
Abraham Thomas
Sep 15, 2020 11:38 PM IST
"The High Courts may be directed to prepare a blueprint for expeditious disposal of the cases not later than one year for the conclusion of a trial," the report states.
A one-year deadline to try criminal cases against sitting and former legislators, special courts for each district are part of key recommendations made to the Supreme Court in a report tabled by senior advocate Vijay Hansaria.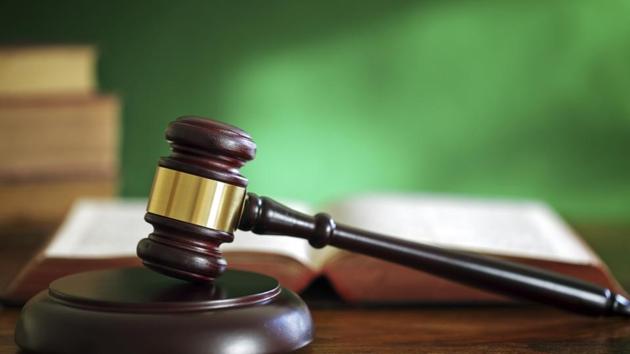 Hasaria is assisting as amicus curiae in a PIL demanding steps to fast-track trial against tainted politicians. The list of recommendations also includes a presiding judicial officer with a minimum fixed tenure of two years and a dedicated top cop in every district to be the nodal prosecuting officer.
Making radical suggestions, based on statistics on criminal cases pending against former and serving politicians received from various High Courts, Hansaria's report said, "The High Courts may be directed to prepare a blueprint for expeditious disposal of the cases not later than one year for the conclusion of a trial. Chief Justice of each High Court may be personally requested to look into the matter and submit an action plan within such time as this Court may deem fit."
The recommendation comes in a PIL filed by BJP leader Ashwini Kumar Upadhyay who has demanded fast-tracking of criminal trials against tainted politicians and a life ban for those convicted in such crimes.
Also read: 'May alert others, destroy evidence': Why Rhea Chakraborty didn't get bail
Hansaria further demanded a special court in each district to exclusively try criminal cases against legislators. At present, twelve such courts exist in Andhra Pradesh, Bihar, Karnataka, Madhya Pradesh, Tamil Nadu, Telangana, Uttar Pradesh, West Bengal, Delhi and three special courts at magisterial level in Maharashtra, Kerala and Delhi. A total of 4,442 criminal cases are pending against sitting and former legislators in various courts across the country. Of this, 2,556 cases relate to sitting members of Parliament (MPs) and members of legislative assemblies (MLAs) where trial is pending at various stages.
The report makes a state-wise analysis to arrive at the recommendations. For instance, a big state like Madhya Pradesh has one special court hearing 184 cases. He further cited the instance of Tamil Nadu special court hearing only 78 cases even as the bulk of cases (246 cases) involving legislators remain pending in various trial courts across 31 districts.
There are some states bursting at its seams. For instance, the special court at Uttar Pradesh's Allahabad district has 256 cases. There are 62 special courts in the state shouldering the burden of 1,217 cases - the highest for any state. Jharkhand and Odisha do not have a special court. As many as 142 cases against MPs/MLAs are pending in Jharkhand and 331 cases in Odisha. The amicus highlighted some districts like Trivandrum where at the Magisterial level there are 100 cases pending against legislators.
Hansaria goes on to state that a special court in each district is the need of the hour for expediting trial against tainted politicians. He recommended that the judicial officers heading these special courts should have a minimum fixed tenure of two years with priority to be given to cases against sitting legislators. The court is to accord top priority to list cases involving death or life sentence, followed by cases under Prevention of Corruption (PC) Act and Prevention of Money Laundering Act (PMLA), Schedule Caste and Schedule Tribes (Prevention of Atrocities) Act and Protection of Children from Sexual Offences (POCSO) Act, cases involving punishment of seven years or more jail term and finally other offences, he stated.
To ensure production of accused and witnesses during trial, a nodal prosecution officer, not below the rank of Additional Superintendent of Police, is to be appointed in each district. Forensic labs will also give top priority to cases involving legislators and two special public prosecutors will be dedicated to try such cases by each state/union territory, the report said.
In cases where a trial is stayed, Hansaria recommended the top court to direct Chief Justices of High Courts to list the appeals in two weeks with no request for adjournment.
Advocate Sneha Kalita, who assisted in the preparation of the report, told HT, "The report has accorded top priority to witness protection as these cases involve high and mighty. The Karnataka High Court has framed rules for video conferencing facilities in each court which all HCs must adopt. This will provide safe and secure examination rooms for witnesses to depose freely through video conferencing."