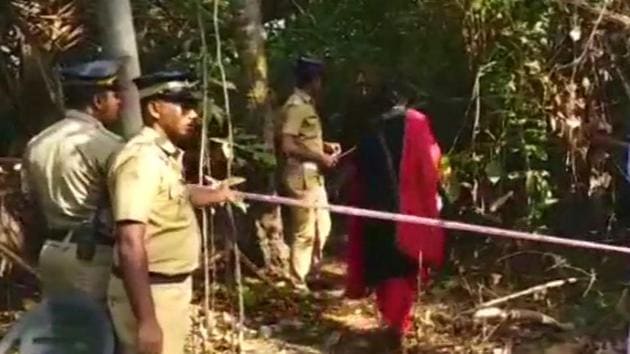 Body found near Kerala's Kovalam may be of missing Latvian woman
Fishermen found the body, suspected to be the missing Latvian woman Liga Skromane, in highly decomposed state near Kovalam, in Kerala. The head of the body was reportedly severed.
UPDATED ON APR 21, 2018 01:43 PM IST
The sister and friend of a Latvian woman, Liga Skromane, who went missing in March, on Saturday identified a decomposed body recovered from near Kovalam to be of the victim, Kerala Police said.
However, a detailed forensic examination would be done to scientifically confirm this.
The head of the body was found lying away from the rest of it, in a marshy spot.
Late on Friday, fishermen found the body in highly decomposed state and alerted the police.
On Saturday, Skromane's sister and friend arrived and identified the body from her dress and the hair.
The police will conduct an autopsy, which will be followed by a DNA test that is likely to be done at the city-based Rajiv Gandhi Centre for Biotechnology.
Skromane had come to Kerala along with her sister Ilzie for ayurvedic treatment at a hospital in the capital outskirts in Thiruvananthapuram following complaints of depression.
She, however, went missing on March 14 and was last reported to have taken an auto-rickshaw ride to the famed tourist destination at Kovalam. She was travelling without a passport or mobile phone at the time.
Her husband Andrew and her sister had printed her posters and distributed them around to help them lead to any clue. The Kerala Police had also launched a detailed probe to locate her, but failed.
Empty bottles, cigarettes and a lighter have been recovered from the place where the body was found.
Close