Taj Mahal not part of UP's cultural heritage plan as Yogi Adityanath's budget bears Hindutva stamp
There was no mention of Taj Mahal in the UP finance minister's 63-page budget speech.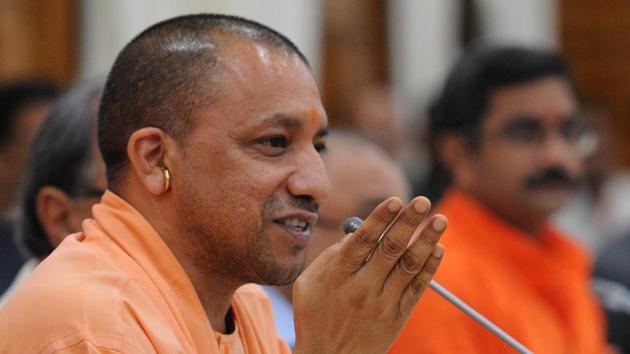 Updated on Jul 12, 2017 09:42 AM IST
The Yogi Adityanath government's first budget appears to bear the Hindutva stamp with a number of schemes for towns of Ayodhya, Varanasi, Mathura and Chitrakoot.
The annual budget for 2017-2018 that finance minister Rajesh Agarwal, who invoked Lord Ram, presented in the state assembly on Tuesday also aims to connect the youth with these places of cultural and historical importance.
"Our state has been a carrier of ancient cultural heritage. But our younger generation is gradually distancing itself from the places of cultural and historical importance. Our government has formulated schemes for maintenance of places of cultural and historical importance to promote tourism," said Agarwal.
No mention has been made of Taj Mahal in the special section 'Hamari Sanskritik Virasat' (Our Cultural Heritage) incorporated in the finance minister's 63-page budget speech. Yogi Adityanath has often pointed out that the Taj Mahal, one of the seven wonders of world, did not reflect India's ancient culture.
The budget marks launch of 'Swadesh Darshan Yojana' with an allocation of Rs 1,240 crore focusing on the Ramayana Circuit (Ayodhya), the Buddhist Circuit (Varanasi) and the Krishna Circuit (Mathura). The budget also provides funds for setting up of the Gita Shodh Sansthan (Gita Research Institute) in Mathura and the Krishna Sangrahalaya (Krishna Museum).
Another scheme, Prasad Yojana, with an allocation of Rs 800 crore, has been proposed for development of infrastructure facilities in Ayodhya, Varanasi and Mathura.
Besides, Rs 200 crore has been earmarked for setting up of a cultural centre at Varanasi, Prime Minister Narendra Modi's Lok Sabha constituency.
A commitment has been made to hold 'Lok Malhar' and 'Savan Jhula' programmes in Gorakhpur and Ayodhya. Special places for rendering 'bhajans' (religious songs) will be constructed in Ayodhya and Chitrakoot.
Arrangements are being made for evening 'aarti' at 'Saryu Ghat' of Ayodhya. Ram Lila has been already resumed in Ayodhya.
Other schemes incorporated in the budget include development of 'Parikrama Marg' and conservation of cultural heritage in Chitrakoot.
Besides, Rs 20 crore has been proposed for construction of Kailash Mansarovar Bhavan at Ghaziabad. Also, Rs 500 crore has been earmarked to make arrangements for 'Ardh Kumbh Mela'-2019 in Allahabad.
Close Story